Brochure: Top-Level Research from Vienna
VRVis and SBA Research are the longest-standing COMET Centers in Vienna. For this brochure, the research institutions have joined forces to provide an insight into a total of 35 years of experience, successes and challenges of innovative top-level research from Austria.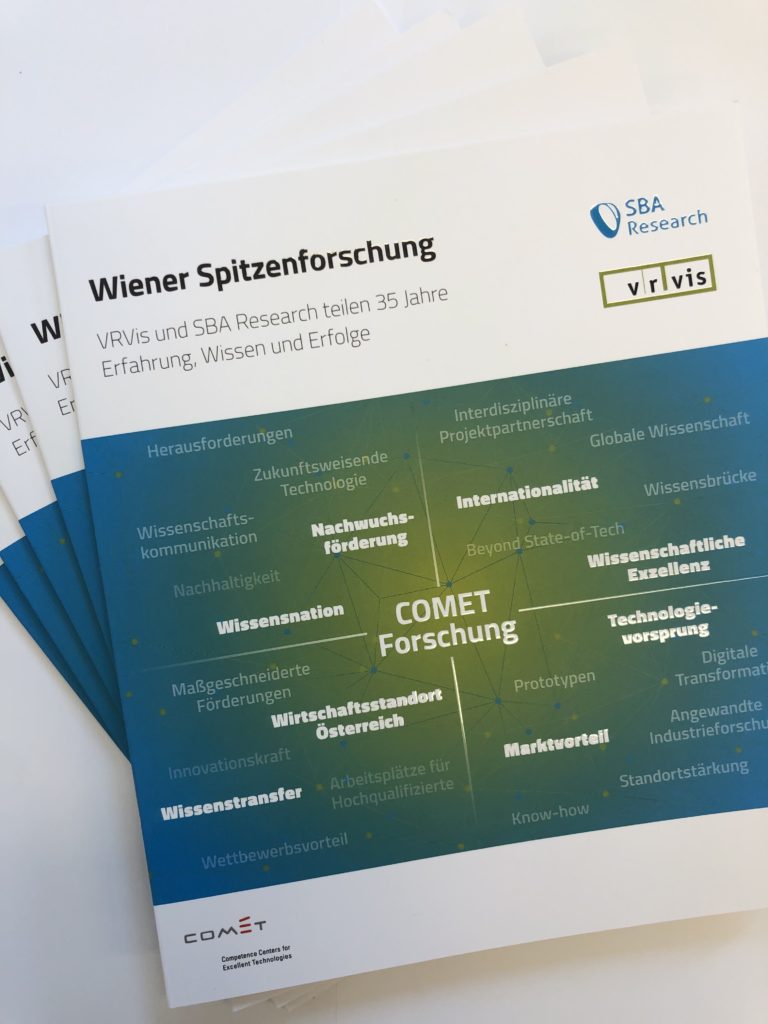 "Our goal is to swiftly transfer the latest scientific findings into solutions and applications, thus making future technologies available to domestic companies and markets in a timely manner."

Markus Klemen, CEO of SBA Research
"We are motivating companies to embed research in their business even beyond joint projects. This is important in order to position Austria as a hub of international research and development."

Gerd Hesina, CEO of VRVis
VRVis is Austria's leading research center in the field of visual computing and SBA Research the largest research institution for information security. In this joint 30-page brochure, the two COMET Centers present their wide-ranging portfolio and take a comprehensive look at key issues such as promoting young talent and diversity. In addition, important partners from politics, funding agencies and the business community have been interviewed.