Map Unavailable
March 20, 2020 - March 22, 2020 9:00 am - 6:00 pm
SBA will be part of the Vienna Research Festival 2020.
A group of SBA staff will prepare a Blockchain themed scavenger hunt for the young visitors and their families. In the course of the hunt kids will learn about the essentials of IT Security.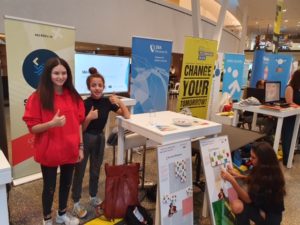 From 20th to 22nd March, the Vienna Research Festival will move into the City Hall! In the heart of Vienna, the Vienna Business Agency, along with companies, universities of applied sciences and the city administration, will present interactive research and innovations. The large participatory exhibition will be complemented by a wide range of gastronomic offers and an accompanying framework programme. For Viennese school groups, an accompanying school programme is also offered on nine additional days. In addition, a programme will run during the Easter holidays for all interested children and young people.