was senior researcher at SBA Research.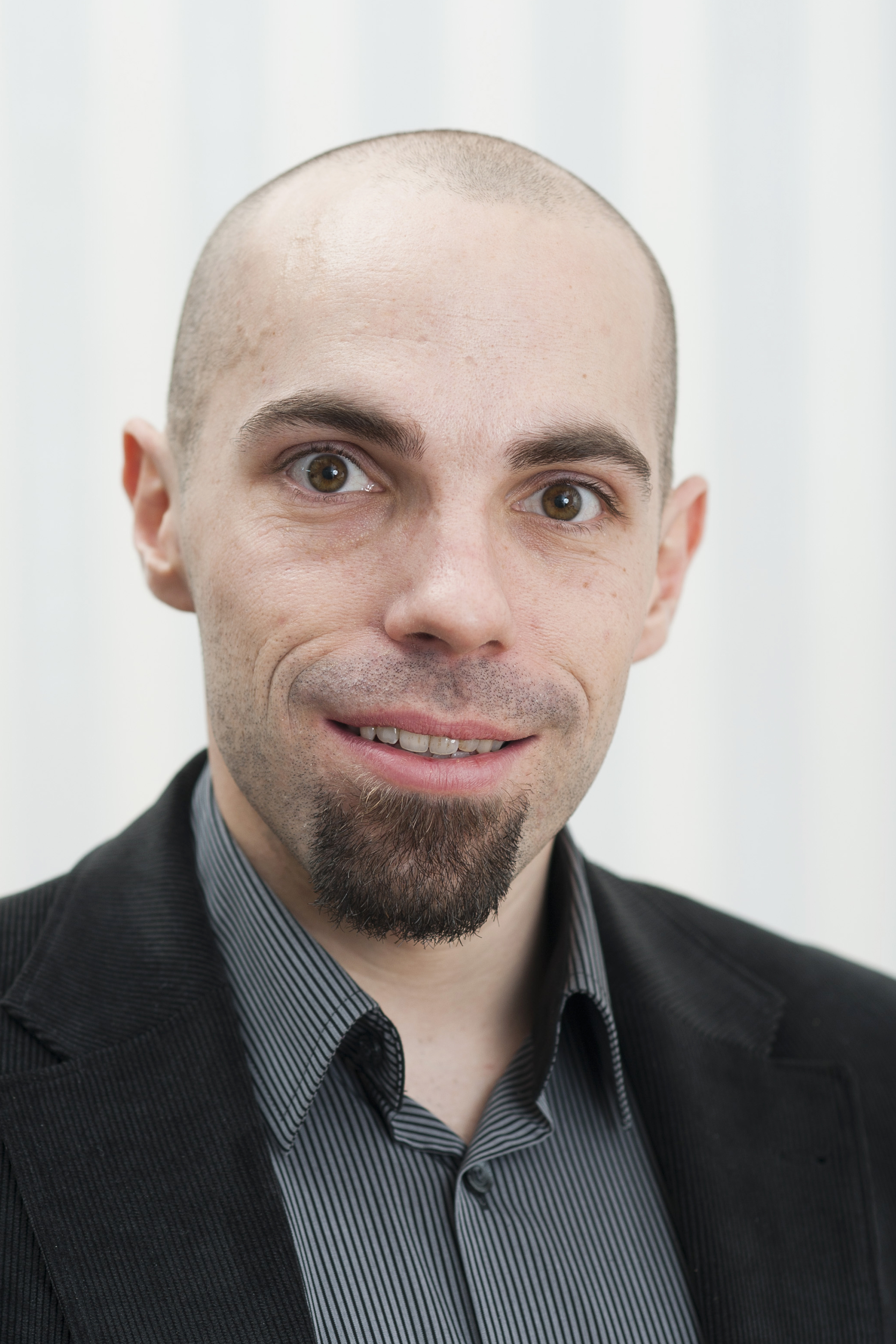 Phone: +43 (1) 505 36 88
Fax: +43 (1) 505 88 88
Research Interest
His work at SBA Research focuses on the development of new methods for security analysis and on decision support in security management applications.
Bio
He obtained a master's degree in Business Administration and graduated with a Ph.D. in Management from the University of Vienna.
Komplexe Systeme, heterogene Angreifer und vielfältige Abwehrmechanismen: Simulationsbasierte Entscheidungsunterstützung im IT-Sicherheitsmanagement (

2014

)

INPROCEEDINGS

-

Lecture Notes in Informatics {GI-Edition}

@INPROCEEDINGS{Ekelhart2014Komplexe,
author = {Andreas Ekelhart and Bernhard Grill and Elmar Kiesling and Christine Strauss and Christian Stummer},
title = {Komplexe Systeme,
heterogene Angreifer und vielfältige Abwehrmechanismen: Simulationsbasierte Entscheidungsunterstützung im IT-Sicherheitsmanagement},
booktitle = {Lecture Notes in Informatics {GI-Edition}},
year = {2014},
pdf = {https://www.sba-research.org/wp-content/uploads/publications/Main.pdf},
}

Integrating attacker behavior in IT security analysis: a discrete-event simulation approach (

2015

)

ARTICLE

-

Information Technology and Management

@ARTICLE{Ekelhart2015Integrating,
author = {Andreas Ekelhart and Elmar Kiesling and Bernhard Grill and Christine Strauss and Christian Stummer},
title = {Integrating attacker behavior in IT security analysis: a discrete-event simulation approach},
journal = {Information Technology and Management},
year = {2015},
month = {6},
pdf = {http://link.springer.com/article/10.1007/s10799-015-0232-6},
}

Evolving Secure Information Systems through Attack Simulation (

2014

)

INPROCEEDINGS

-

47th Hawaii International Conference on System Science

@INPROCEEDINGS{Kiesling2014Evolving,
author = {Elmar Kiesling and Andreas Ekelhart and Bernhard Grill and Christian Stummer and Christine Strauss},
title = {Evolving Secure Information Systems through Attack Simulation},
booktitle = {47th Hawaii International Conference on System Science},
year = {2014},
month = {1},
pdf = {https://www.sba-research.org/wp-content/uploads/publications/HICSS46_Submission_final.pdf},
}

Multi-objective evolutionary optimization of computation-intensive simulations - The case of security control selection (

2015

)

INPROCEEDINGS

-

Proceedings of the 11th Metaheuristics International Conference (MIC)

@INPROCEEDINGS{Kiesling2015Multiobjective,
author = {Bernhard Grill and Andreas Ekelhart and Elmar Kiesling and Christine Strauss and Christian Stummer},
title = {Multi-objective evolutionary optimization of computation-intensive simulations - The case of security control selection},
booktitle = {Proceedings of the 11th Metaheuristics International Conference (MIC)},
year = {2015},
month = {6},
pdf = {https://www.sba-research.org/wp-content/uploads/publications/optimizing_metaheuristics_mic_final.pdf},
}

Selecting security control portfolios: a multi-objective simulation-optimization approach (

2016

)

ARTICLE

-

EURO Journal on Decision Processes

@ARTICLE{Kiesling2016Selecting,
author = {Elmar Kiesling and Andreas Ekelhart and Bernhard Grill and Christine Strauss and Christian Stummer},
title = {Selecting security control portfolios: a multi-objective simulation-optimization approach},
journal = {EURO Journal on Decision Processes},
year = {2016},
month = {6},
pdf = {http://link.springer.com/article/10.1007/s40070-016-0055-7},
}

Simulation-based optimization of information security controls: An adversary-centric approach (

2013

)

INPROCEEDINGS

-

Proceedings of the Winter Simulation Conference 2013

@INPROCEEDINGS{Kiesling_Simulation_based_optimization__2013,
author = {Elmar Kiesling and Andreas Ekelhart and Bernhard Grill and Christine Strauss and Christian Stummer},
title = {Simulation-based optimization of information security controls: An adversary-centric approach},
booktitle = {Proceedings of the Winter Simulation Conference 2013},
year = {2013},
month = {7},
pdf = {https://www.sba-research.org/wp-content/uploads/publications/WSC_2013_Moses3 - final.pdf},
publisher = {R. Pasupathy and S.-H. Kim and A. Tolk and R. Hill and M.E. Kuhl},
}

A multi objective decision support framework for simulation based security control selection (

2012

)

@INPROCEEDINGS{_A_multi_objective_decision_sup_2012,
author = {Elmar Kiesling and Christine Strauss and Christian Stummer},
title = {A multi objective decision support framework for simulation based security control selection},
booktitle = {ARES},
year = {2012},
month = {8},
pdf = {https://www.sba-research.org/wp-content/uploads/publications/Moses3 ARES OSA 2012.pdf},
}

Multi objective decision support for IT security control selection (

2013

)

INPROCEEDINGS

-

26th European Conference on Operational Research (EURO 2013)

@INPROCEEDINGS{_Multi_objective_decision_suppo_2013,
author = {Elmar Kiesling and Andreas Ekelhart and Bernhard Grill and Christine Strauss and Christian Stummer},
title = {Multi objective decision support for IT security control selection},
booktitle = {26th European Conference on Operational Research (EURO 2013)},
year = {2013},
month = {7},
}

Simulation based optimization of IT security controls: Initial experiences with metaheuristic solution procedures (

2013

)

INPROCEEDINGS

-

14th EU ME Workshop

@INPROCEEDINGS{_Simulation_based_optimization__2013,
author = {Elmar Kiesling and Andreas Ekelhart and Bernhard Grill and Christine Strauss and Christian Stummer},
title = {Simulation based optimization of IT security controls: Initial experiences with metaheuristic solution procedures},
booktitle = {14th EU ME Workshop},
year = {2013},
month = {3},
pdf = {https://www.sba-research.org/wp-content/uploads/publications/EU-ME Extended Abstract.pdf},
}