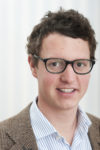 is senior researcher at SBA Research and Lecturer at the University of Applied Sciences St.Pölten.
Phone: +43 (1) 505 36 88
Fax: +43 (1) 505 88 88
PGP: 0x37AABA95
PGP Fingerprint: 3F70 E5AD F2DC 0BAA 707F 29F7 0AFF 354E 37AA BA95
Research Interests
His main research area is security & privacy in online social networks.
Bio
Markus Huber received a bachelor's degree in Business Informatics from the University of Vienna and a master's degree in Information and Communication Security Systems from the Royal Institute of Technology in Stockholm, Sweden. In 2013 he graduated with distinction from the Vienna Ph.D. school of informatics.
Throughout his studies he gained industry experience as an IT consultant. In the area of research he worked as a teaching assistant at the DSV SecLab in Stockholm, summer student at CERN, and as a research intern at Carnegie Mellon University. He works as a senior researcher at SBA Research.
Top Publications:
SHPF: Enhancing HTTP(S) Session Security with Browser Fingerprinting (

2013

)

INPROCEEDINGS

-

Proceedings of the Eighth International Conference on Availability, Reliability and Security (ARES)

@INPROCEEDINGS{ARES_SHPF_short_2013,
author = {Thomas Unger and Martin Schmiedecker and Dominik Frühwirt and Markus Huber and Sebastian Schrittwieser and {Edgar R.} Weippl},
title = {SHPF: Enhancing HTTP(S) Session Security with Browser Fingerprinting},
booktitle = {Proceedings of the Eighth International Conference on Availability,
Reliability and Security (ARES)},
year = {2013},
month = {9},
pdf = {https://www.sba-research.org/wp-content/uploads/publications/shpf_extendedPreprint.pdf},
link_source = {https://github.com/mmulazzani/shpf},
link_slides = {http://www.slideshare.net/SBAResearch/shpf-enhancing-https-session-security-with-browser-fingerprinting},
}

Plugin in the Middle - Minimising Security Risks in Mobile Middleware Implementations (

2014

)

INPROCEEDINGS

true

SINCONF 2014 (Conference on Security of Information and Networks)

@INPROCEEDINGS{Aufner2014Plugin,
author = {Peter Aufner and Georg Merzdovnik and Markus Huber and {Edgar R.} Weippl},
sbahotlist = {true},
title = {Plugin in the Middle - Minimising Security Risks in Mobile Middleware Implementations},
booktitle = {SINCONF 2014 (Conference on Security of Information and Networks)},
year = {2014},
month = {9},
pdf = {https://www.sba-research.org/wp-content/uploads/publications/secperv.pdf},
}

Network Security Challenges in Android Applications (

2015

)

INPROCEEDINGS

-

10th International Conference on Availability, Reliability and Security (ARES 2015)

@INPROCEEDINGS{Buhov2015Network,
author = {Damjan Buhov and Markus Huber and Georg Merzdovnik and {Edgar R.} Weippl and Vesna Dimitrova},
title = {Network Security Challenges in Android Applications},
booktitle = {10th International Conference on Availability,
Reliability and Security (ARES 2015)},
year = {2015},
month = {8},
pdf = {https://www.sba-research.org/wp-content/uploads/publications/Network_Security_Preprint.pdf},
}

Pin It! Improving Android Network Security At Runtime (

2016

)

INPROCEEDINGS

true

IFIP Networking 2016

@INPROCEEDINGS{Buhov2016Improving,
author = {Damjan Buhov and Markus Huber and Georg Merzdovnik and {Edgar R.} Weippl},
sbahotlist = {true},
title = {Pin It! Improving Android Network Security At Runtime},
booktitle = {IFIP Networking 2016},
year = {2016},
month = {5},
pdf = {https://www.sba-research.org/wp-content/uploads/publications/Pin It! Improving Android Network Security at Runtime.pdf},
}

Cloud Speicherdienste als Angriffsvektoren (

2011

)

INPROCEEDINGS

-

9th Information Security Konferenz in Krems

@INPROCEEDINGS{DropboxKrems2011,
author = {Martin Schmiedecker and Sebastian Schrittwieser and Manuel Leithner and Markus Huber and {Edgar R.} Weippl},
title = {Cloud Speicherdienste als Angriffsvektoren},
booktitle = {9th Information Security Konferenz in Krems},
year = {2011},
month = {10},
pdf = {https://www.sba-research.org/wp-content/uploads/publications/DunkleWolken.pdf},
}

Sicherheit in sozialen Netzwerken: Quo Vadis (

2010

)

INPROCEEDINGS

-

8th Information Security Konferenz in Krems

@INPROCEEDINGS{Fruewirt_Sicherheit_in_sozialen_Netzwer_2010,
author = {Peter Fruehwirt and Markus Huber and Martin Schmiedecker and {Edgar R.} Weippl},
title = {Sicherheit in sozialen Netzwerken: Quo Vadis},
booktitle = {8th Information Security Konferenz in Krems},
year = {2010},
month = {11},
}

Towards Practical Methods to Protect the Privacy of Location Information with Mobile Devices (

2014

)

INPROCEEDINGS

-

SINCONF 2014 (Conference on Security of Information and Networks)

@INPROCEEDINGS{Hochreiner2014Towards,
author = {Christoph Hochreiner and Markus Huber and Georg Merzdovnik and {Edgar R.} Weippl},
title = {Towards Practical Methods to Protect the Privacy of Location Information with Mobile Devices },
booktitle = {SINCONF 2014 (Conference on Security of Information and Networks)},
year = {2014},
month = {9},
pdf = {https://www.sba-research.org/wp-content/uploads/publications/sinconf_preprint.pdf},
}

Friend-in-the-middle Attacks (

2010

)

@TECHREPORT{Huber2010Friendin-the-middle,
author = {Markus Huber and Martin Schmiedecker and Gerhard Kitzler and Sigrun Goluch and {Edgar R.} Weippl},
title = {Friend-in-the-middle Attacks},
booktitle = {Technical Report},
year = {2010},
month = {1},
pdf = {https://www.sba-research.org/wp-content/uploads/publications/FITM_TR-SBA-Research-0710-01.pdf},
}

Appinspect: large-scale evaluation of social networking apps (

2013

)

INPROCEEDINGS

-

Proceedings of the first ACM conference on Online social networks

@INPROCEEDINGS{huber2013appinspect,
author = {Markus Huber and Martin Schmiedecker and Sebastian Schrittwieser and {Edgar R.} Weippl},
authorhotlist = {true},
title = {Appinspect: large-scale evaluation of social networking apps},
booktitle = {Proceedings of the first ACM conference on Online social networks},
year = {2013},
month = {10},
pdf = {https://www.sba-research.org/wp-content/uploads/publications/AppInspect_peprint.pdf},
pages = {143--154},
publisher = {ACM},
link_slides = {http://cosn.acm.org/2013/files/Session6/Session6Paper1.pdf},
}

Cheap and Automated Socio-Technical Attacks based on Social Networking Sites (

2010

)

INPROCEEDINGS

-

3rd Workshop on Artificial Intelligence and Security AISec 10

@INPROCEEDINGS{Huber_Cheap_and_Automated_Socio_Tech_2010,
author = {Markus Huber and Martin Schmiedecker and Sebastian Schrittwieser and {Edgar R.} Weippl},
title = {Cheap and Automated Socio-Technical Attacks based on Social Networking Sites},
booktitle = {3rd Workshop on Artificial Intelligence and Security AISec 10},
year = {2010},
month = {10},
pdf = {https://www.sba-research.org/wp-content/uploads/publications/p61huber.pdf},
}

Friend-in-the-middle Attacks: Exploiting Social Networking Sites for Spam (

2011

)

ARTICLE

-

IEEE Internet Computing: Special Issue on Security and Privacy in Social Networks

@ARTICLE{Huber_Friend_in_the_middle_Attacks_E_2011,
author = {Markus Huber and Martin Schmiedecker and Gerhard Kitzler and Sigrun Goluch and {Edgar R.} Weippl},
title = {Friend-in-the-middle Attacks: Exploiting Social Networking Sites for Spam},
journal = {IEEE Internet Computing: Special Issue on Security and Privacy in Social Networks},
year = {2011},
month = {5},
pdf = {https://www.sba-research.org/wp-content/uploads/publications/FITM_InternetComputing_preprint.pdf},
note = {Pre Print},
}

InnoDB Database Forensics (

2010

)

INPROCEEDINGS

-

Proceedings of the 24th International Conference on Advanced Information Networking and Applications

@INPROCEEDINGS{Huber_InnoDB_Database_Forensics_2010,
author = {Peter Fruehwirt and Markus Huber and Martin Schmiedecker and {Edgar R.} Weippl},
title = {InnoDB Database Forensics},
booktitle = {Proceedings of the 24th International Conference on Advanced Information Networking and Applications},
year = {2010},
month = {4},
pdf = {https://www.sba-research.org/wp-content/uploads/publications/AINA2010-InnoDBforensics_preprint.pdf},
}

Social Networking Sites Security Quo Vadis (

2010

)

INPROCEEDINGS

-

Proceedings of the 1st International Workshop on Privacy Aspects of Social Web and Cloud Computing

@INPROCEEDINGS{Huber_Social_Networking_Sites_Securi_2010,
author = {Markus Huber and Martin Schmiedecker and {Edgar R.} Weippl},
title = {Social Networking Sites Security Quo Vadis},
booktitle = {Proceedings of the 1st International Workshop on Privacy Aspects of Social Web and Cloud Computing},
year = {2010},
month = {8},
}

Towards Automating Social Engineering Using Social Networking Sites (

2009

)

INPROCEEDINGS

-

Computational Science and Engineering, IEEE International Conference on

@INPROCEEDINGS{Huber_TowardsAutomatingSocial_2009,
author = {Markus Huber and Stewart Kowalski and Marcus Nohlberg and Simon Tjoa},
title = {Towards Automating Social Engineering Using Social Networking Sites},
booktitle = {Computational Science and Engineering,
IEEE International Conference on},
year = {2009},
month = {1},
pdf = {https://www.sba-research.org/wp-content/uploads/publications/2009 - Huber - Towards Automating Social Engineering Using Social Networking Sites.pdf},
volume = {3},
pages = {117--124},
publisher = {IEEE Computer Society},
}

Who On Earth Is Mr. Cypher? Automated Friend Injection Attacks on Social Networking Sites (

2010

)

INPROCEEDINGS

-

Proceedings of the IFIP International Information Security Conference 2010: Security and Privacy

@INPROCEEDINGS{Huber_Who_On_Earth_Is_Mr_Cypher_Auto_2010,
author = {Markus Huber and Martin Schmiedecker and {Edgar R.} Weippl},
title = {Who On Earth Is Mr. Cypher? Automated Friend Injection Attacks on Social Networking Sites},
booktitle = {Proceedings of the IFIP International Information Security Conference 2010: Security and Privacy},
year = {2010},
month = {9},
pdf = {https://www.sba-research.org/wp-content/uploads/publications/sec2010-friendInjection_preprint.pdf},
}

Towards Fully Automated Digital Alibis with Social Interaction (

2014

)

INPROCEEDINGS

-

Tenth Annual IFIP WG 11.9 International Conference on Digital Forensics

@INPROCEEDINGS{ifip119_2014_alibi,
author = {Stefanie Beyer and Martin Schmiedecker and Sebastian Schrittwieser and Markus Huber and {Edgar R.} Weippl},
title = {Towards Fully Automated Digital Alibis with Social Interaction},
booktitle = {Tenth Annual IFIP WG 11.9 International Conference on Digital Forensics},
year = {2014},
month = {1},
pdf = {https://www.sba-research.org/wp-content/uploads/publications/alibigenerator_preprint.pdf},
link_source = {https://github.com/mmulazzani/alibiFramework},
link_slides = {http://www.slideshare.net/SBAResearch/digitale-alibis-ifip},
}

Trees Cannot Lie: Using Data Structures for Forensics Purposes (

2011

)

INPROCEEDINGS

-

European Intelligence and Security Informatics Conference (EISIC 2011)

@INPROCEEDINGS{Kieseberg_Trees_Cannot_Lie_Using_Data_St_2011,
author = {Peter Kieseberg and Sebastian Schrittwieser and Martin Schmiedecker and Markus Huber and {Edgar R.} Weippl},
title = {Trees Cannot Lie: Using Data Structures for Forensics Purposes},
booktitle = {European Intelligence and Security Informatics Conference (EISIC 2011)},
year = {2011},
month = {9},
pdf = {https://www.sba-research.org/wp-content/uploads/publications/btree_forensics_camera_ready.pdf},
}

Social engineering attacks on the knowledge worker (

2013

)

INPROCEEDINGS

-

Proceedings of the 6th International Conference on Security of Information and Networks

@INPROCEEDINGS{Krombholz2013Social,
author = {Katharina Krombholz and Heidelinde Hobel and Markus Huber and {Edgar R.} Weippl},
title = {Social engineering attacks on the knowledge worker},
booktitle = {Proceedings of the 6th International Conference on Security of Information and Networks},
year = {2013},
month = {11},
pdf = {https://www.sba-research.org/wp-content/uploads/publications/sig-alternate.pdf},
pages = {28--35},
publisher = {ACM},
}

Advanced social engineering attacks (

2014

)

ARTICLE

-

Journal of Information Security and Applications

@ARTICLE{Krombholz2014Advanced,
author = {Katharina Krombholz and Heidelinde Hobel and Markus Huber and {Edgar R.} Weippl},
title = {Advanced social engineering attacks},
journal = {Journal of Information Security and Applications},
year = {2014},
pdf = {https://www.sba-research.org/wp-content/uploads/publications/jisa_revised.pdf},
}

QR Code Security: A Survey of Attacks and Challenges for Usable Security (

2014

)

@INBOOK{Krombholz2014Code,
author = {Katharina Krombholz and Peter Fruehwirt and Peter Kieseberg and Ioannis Kapsalis and Markus Huber and {Edgar R.} Weippl},
title = {QR Code Security: A Survey of Attacks and Challenges for Usable Security},
booktitle = {Human Aspects of Information Security,
Privacy,
and Trust},
year = {2014},
pdf = {https://www.sba-research.org/wp-content/uploads/publications/llncs.pdf},
pages = {79--90},
publisher = {Springer},
link_slides = {http://de.slideshare.net/SBAResearch/qr-code-security-a-survey-of-attacks-and-challenges-for-usable-security},
}

No Need for Black Chambers: Testing TLS in the E-mail Ecosystem at Large (

2015

)

ARTICLE

true

arXiv preprint

@ARTICLE{Mayer2015Need,
author = {Wilfried Mayer and Aaron Zauner and Martin Schmiedecker and Markus Huber},
sbahotlist = {true},
title = {No Need for Black Chambers: Testing TLS in the E-mail Ecosystem at Large},
journal = {arXiv preprint},
year = {2015},
month = {10},
pdf = {http://arxiv.org/abs/1510.08646},
link_data = {https://scans.io/study/sba-email},
}

No Need for Black Chambers: Testing TLS in the E-mail Ecosystem at Large (

2016

)

INPROCEEDINGS

-

International Conference on Availability, Reliability and Security (ARES)

@INPROCEEDINGS{Mayer2016Need,
author = {Wilfried Mayer and Aaron Zauner and Martin Schmiedecker and Markus Huber},
title = {No Need for Black Chambers: Testing TLS in the E-mail Ecosystem at Large},
booktitle = {International Conference on Availability,
Reliability and Security (ARES)},
year = {2016},
pdf = {https://www.sba-research.org/wp-content/uploads/publications/scanTLS.pdf},
link_data = {https://scans.io/study/sba-email},
link_slides = {http://www.slideshare.net/SBAResearch/no-need-for-black-chambers},
}

Block Me If You Can: A Large-Scale Study of Tracker-Blocking Tools (

2017

)

INPROCEEDINGS

true

2nd IEEE European Symposium on Security and Privacy (Euro S&P)

@INPROCEEDINGS{Merzdovnik2017,
author = {Georg Merzdovnik and Markus Huber and Damjan Buhov and Nick Nikiforakis and Sebastian Neuner and Martin Schmiedecker and {Edgar R.} Weippl},
sbahotlist = {true},
title = {Block Me If You Can: A Large-Scale Study of Tracker-Blocking Tools},
booktitle = {2nd IEEE European Symposium on Security and Privacy (Euro S&P)},
year = {2017},
pdf = {https://www.sba-research.org/wp-content/uploads/publications/block_me_if_you_can.pdf},
}

Automated Social Engineering, Proof of Concept (

2009

)

@THESIS{MHuber_ASEthesis09,
author = {Markus Huber},
title = {Automated Social Engineering,
Proof of Concept},
booktitle = {Master Thesis},
year = {2009},
month = {3},
}

Anonymity and Monitoring: How to Monitor the Infrastructure of an Anonymity System (

2010

)

ARTICLE

-

IEEE Transactions on Systems, Man, and Cybernetics, Part C: Applications and Reviews

@ARTICLE{Mulazzani_Anonymity_and_Monitoring_How_t_2010,
author = {Martin Schmiedecker and Markus Huber and {Edgar R.} Weippl},
title = {Anonymity and Monitoring: How to Monitor the Infrastructure of an Anonymity System},
journal = {IEEE Transactions on Systems,
Man,
and Cybernetics,
Part C: Applications and Reviews},
year = {2010},
month = {9},
pdf = {https://www.sba-research.org/wp-content/uploads/publications/IEEE_SMC_Tor_finalPreprint.pdf},
pages = {539-546},
}

Dark Clouds on the Horizon: Using Cloud Storage as Attack Vector and Online Slack Space (

2011

)

INPROCEEDINGS

-

USENIX Security

@INPROCEEDINGS{Mulazzani_Dark_Clouds_on_the_Horizon_Usi_2011,
author = {Martin Schmiedecker and Sebastian Schrittwieser and Manuel Leithner and Markus Huber and {Edgar R.} Weippl},
authorhotlist = {true},
title = {Dark Clouds on the Horizon: Using Cloud Storage as Attack Vector and Online Slack Space},
booktitle = {USENIX Security},
year = {2011},
month = {8},
pdf = {https://www.sba-research.org/wp-content/uploads/publications/dropboxUSENIX2011.pdf},
}

Quantifying Windows File Slack in Size and Stability (

2013

)

INPROCEEDINGS

-

Ninth Annual IFIP WG 11.9 International Conference on Digital Forensics

@INPROCEEDINGS{Mulazzani_Slackspace_Quantifiation_2013,
author = {Martin Schmiedecker and Sebastian Neuner and Peter Kieseberg and Markus Huber and Sebastian Schrittwieser and {Edgar R.} Weippl},
title = {Quantifying Windows File Slack in Size and Stability},
booktitle = {Ninth Annual IFIP WG 11.9 International Conference on Digital Forensics},
year = {2013},
month = {1},
pdf = {https://www.sba-research.org/wp-content/uploads/publications/ifipSlack_2013_preprint.pdf},
link_data = {http://128.130.204.91/slackspaceDataset.7z},
link_slides = {http://www.slideshare.net/SBAResearch/quantifying-windows-file-slack-in-size-and-stability},
}

Social Network Forensics: Tapping the Data Pool of Social Networks (

2012

)

INPROCEEDINGS

-

Eighth Annual IFIP WG 11.9 International Conference on Digital Forensics

@INPROCEEDINGS{Mulazzani_Social_Network_Forensics_2012,
author = {Martin Schmiedecker and Markus Huber and {Edgar R.} Weippl},
title = {Social Network Forensics: Tapping the Data Pool of Social Networks},
booktitle = {Eighth Annual IFIP WG 11.9 International Conference on Digital Forensics},
year = {2012},
month = {1},
pdf = {https://www.sba-research.org/wp-content/uploads/publications/socialForensics_preprint.pdf},
}

Tor HTTP usage and information leakage (

2010

)

INPROCEEDINGS

-

Proceedings of IFIP CMS 2010

@INPROCEEDINGS{Mulazzani_Tor_HTTP_usage_and_information_2010,
author = {Markus Huber and Martin Schmiedecker and {Edgar R.} Weippl},
title = {Tor HTTP usage and information leakage},
booktitle = {Proceedings of IFIP CMS 2010},
year = {2010},
month = {5},
pdf = {https://www.sba-research.org/wp-content/uploads/publications/2010 - Huber - Tor HTTP Usage.pdf},
pages = {245-255},
}

Enter Sandbox: Android Sandbox Comparison (

2014

)

INPROCEEDINGS

-

Proceedings of the IEEE Mobile Security Technologies Workshop (MoST)

@INPROCEEDINGS{Neuner2014Enter,
author = {Sebastian Neuner and Victor {Van der Veen} and Martina Lindorfer and Markus Huber and Georg Merzdovnik and Martin Schmiedecker and {Edgar R.} Weippl},
title = {Enter Sandbox: Android Sandbox Comparison},
booktitle = {Proceedings of the IEEE Mobile Security Technologies Workshop (MoST)},
year = {2014},
month = {5},
pdf = {https://www.sba-research.org/wp-content/uploads/publications/mostAndroid.pdf},
publisher = {IEEE},
link_slides = {http://www.slideshare.net/SBAResearch/enter-sandbox-android-sandbox-comparison},
}

Measuring Readiness for Automated Social Engineering (

2008

)

INPROCEEDINGS

-

In CD ROM Proceedings of the 7th Security Conference

@INPROCEEDINGS{nohlberghuber2008,
author = {Markus Huber and Stewart Kowalski and Marcus Nohlberg},
title = {Measuring Readiness for Automated Social Engineering},
booktitle = {In CD ROM Proceedings of the 7th Security Conference},
year = {2008},
month = {6},
}

Towards a CERT-Communication Model as Basis to Software Assurance (

2015

)

INPROCEEDINGS

-

10th International Conference on Availability, Reliability and Security (ARES), 2015

@INPROCEEDINGS{Quirchmayr2015Towards,
author = {Gerald Quirchmayr and Otto Hellwig and Edith Huber and Markus Huber and Timo Mischitz},
title = {Towards a CERT-Communication Model as Basis to Software Assurance},
booktitle = {10th International Conference on Availability,
Reliability and Security (ARES),
2015},
year = {2015},
month = {8},
pdf = {https://www.researchgate.net/profile/Edith_Huber2/publication/280232144_Towards_a_CERT-Communication_Model_as_Basis_to_Software_Assurance/links/55dec1fd08ae79830bb59139.pdf},
}

Privacy and Data Protection in Smartphone Messengers (

2015

)

INPROCEEDINGS

-

Proceedings of the 17th International Conference on Information Integration and Web-based Applications & Services (iiWAS2015)

@INPROCEEDINGS{Rottermanner2015Privacy,
author = {Christoph Rottermanner and Peter Kieseberg and Markus Huber and Martin Schmiedecker and Sebastian Schrittwieser},
title = {Privacy and Data Protection in Smartphone Messengers},
booktitle = {Proceedings of the 17th International Conference on Information Integration and Web-based Applications & Services (iiWAS2015)},
year = {2015},
month = {12},
pdf = {https://www.sba-research.org/wp-content/uploads/publications/paper_drafthp.pdf},
}

Covert Computation - Hiding Code in Code for Obfuscation Purposes (

2013

)

INPROCEEDINGS

-

Proceedings of the 8th International Symposium on ACM Symposium on Information , Computer and Communications Security (ASIACCS 2013)

@INPROCEEDINGS{schrittwieser-covertcomputation-2013,
author = {Sebastian Schrittwieser and Stefan Katzenbeisser and Peter Kieseberg and Markus Huber and Manuel Leithner and Martin Schmiedecker and {Edgar R.} Weippl},
title = {Covert Computation - Hiding Code in Code for Obfuscation Purposes},
booktitle = {Proceedings of the 8th International Symposium on ACM Symposium on Information ,
Computer and Communications Security (ASIACCS 2013)},
year = {2013},
month = {5},
pdf = {https://www.sba-research.org/wp-content/uploads/publications/p529-schrittwieser.pdf},
}

Covert Computation - Hiding Code in Code Through Compile-Time Obfuscation (

2014

)

ARTICLE

true

Computers & Security

@ARTICLE{Schrittwieser2014Covert,
author = {Sebastian Schrittwieser and Stefan Katzenbeisser and Peter Kieseberg and Markus Huber and Manuel Leithner and Martin Schmiedecker and {Edgar R.} Weippl},
authorhotlist = {true},
sbahotlist = {true},
title = {Covert Computation - Hiding Code in Code Through Compile-Time Obfuscation},
journal = {Computers & Security},
year = {2014},
month = {5},
pdf = {http://www.sciencedirect.com/science/article/pii/S0167404814000030},
publisher = {Elsevier Advanced Technology},
}

Guess Who Is Texting You? Evaluating the Security of Smartphone Messaging Applications (

2012

)

INPROCEEDINGS

-

Network and Distributed System Security Symposium (NDSS 2012)

@INPROCEEDINGS{Schrittwieser_Guess_Who_s_Texting_You_Evalua_2012,
author = {Sebastian Schrittwieser and Peter Fruehwirt and Peter Kieseberg and Manuel Leithner and Martin Schmiedecker and Markus Huber and {Edgar R.} Weippl},
authorhotlist = {true},
title = {Guess Who Is Texting You? Evaluating the Security of Smartphone Messaging Applications},
booktitle = {Network and Distributed System Security Symposium (NDSS 2012)},
year = {2012},
month = {2},
pdf = {https://www.sba-research.org/wp-content/uploads/publications/ndss2012_final.pdf},
}

Secure Software in der Cloud (

2012

)

INPROCEEDINGS

-

Tagungsband Cloud und Klein: IT im Spannungsfeld zwischen Servercluster und Sensornetz

@INPROCEEDINGS{Schrittwieser_Secure_Software_in_der_Cloud_2012,
author = {Sebastian Schrittwieser and Peter Fruehwirt and Peter Kieseberg and Manuel Leithner and Martin Schmiedecker and Markus Huber and Gilbert Wondracek and Sylvi Rennert and {Edgar R.} Weippl},
title = {Secure Software in der Cloud},
booktitle = {Tagungsband Cloud und Klein: IT im Spannungsfeld zwischen Servercluster und Sensornetz},
year = {2012},
month = {4},
}

Spoiled Onions: Exposing Malicious Tor Exit Relays (

2014

)

INPROCEEDINGS

-

The 14th Privacy Enhancing Technologies Symposium (PETS)

@INPROCEEDINGS{Winter2014Spoiled,
author = {Philipp Winter and Richard Koewer and Martin Schmiedecker and Markus Huber and Sebastian Schrittwieser and Stefan Lindskog and {Edgar R.} Weippl},
title = {Spoiled Onions: Exposing Malicious Tor Exit Relays},
booktitle = {The 14th Privacy Enhancing Technologies Symposium (PETS)},
year = {2014},
month = {7},
pdf = {http://www.sba-research.org/wp-content/uploads/publications/pets2014_preprint.pdf},
link_slides = {http://www.slideshare.net/SBAResearch/spoiled-onions},
}

Fast and Efficient Browser Identification with JavaScript Engine Fingerprinting (

2012

)

@TECHREPORT{_Fast_and_Efficient_Browser_Ide_2012,
author = {Martin Schmiedecker and Philipp Reschl and Markus Huber and Manuel Leithner and {Edgar R.} Weippl},
title = {Fast and Efficient Browser Identification with JavaScript Engine Fingerprinting},
booktitle = {Technical Report TR-SBA-Research-0512-01},
year = {2012},
month = {5},
pdf = {https://www.sba-research.org/wp-content/uploads/publications/jsfingerprinting_Tech_Report.pdf},
}

Fast and Reliable Browser Identification with JavaScript Engine Fingerprinting (

2013

)

INPROCEEDINGS

-

Web 2.0 Workshop on Security and Privacy (W2SP)

@INPROCEEDINGS{_Fast_and_Reliable_Browser_Iden_2013,
author = {Martin Schmiedecker and Philipp Reschl and Markus Huber and Manuel Leithner and Sebastian Schrittwieser and {Edgar R.} Weippl},
title = {Fast and Reliable Browser Identification with JavaScript Engine Fingerprinting},
booktitle = {Web 2.0 Workshop on Security and Privacy (W2SP)},
year = {2013},
month = {5},
pdf = {https://www.sba-research.org/wp-content/uploads/publications/jsfingerprinting.pdf},
link_slides = {http://www.slideshare.net/SBAResearch/fast-and-efficient-browser-identification-with-javascript-engine-fingerprinting},
}

InnoDB Database Forensics: Enhanced Reconstruction of Data Manipulation Queries from Redo Logs (

2013

)

ARTICLE

-

Information Security Technical Report (ISTR), Special Issue: ARES

@ARTICLE{_InnoDB_Database_Forensics_Enha_2013,
author = {Peter Fruehwirt and Peter Kieseberg and Sebastian Schrittwieser and Markus Huber and {Edgar R.} Weippl},
title = {InnoDB Database Forensics: Enhanced Reconstruction of Data Manipulation Queries from Redo Logs},
journal = {Information Security Technical Report (ISTR),
Special Issue: ARES},
year = {2013},
month = {4},
pdf = {https://www.sba-research.org/wp-content/uploads/publications/ARES2012_Journal.pdf},
}

InnoDB Database Forensics: Reconstructing Data Manipulation Queries from Redo Logs (

2012

)

INPROCEEDINGS

-

The Fifth International Workshop on Digital Forensics (WSDF)

@INPROCEEDINGS{_InnoDB_Database_Forensics_Reco_2012,
author = {Peter Fruehwirt and Peter Kieseberg and Sebastian Schrittwieser and Markus Huber and {Edgar R.} Weippl},
title = {InnoDB Database Forensics: Reconstructing Data Manipulation Queries from Redo Logs},
booktitle = {The Fifth International Workshop on Digital Forensics (WSDF)},
year = {2012},
month = {8},
pdf = {https://www.sba-research.org/wp-content/uploads/publications/WSDF2012_InnoDB.pdf},
}

Social Snapshots: Digital Forensics for Online Social Networks (

2011

)

INPROCEEDINGS

-

Annual Computer Security Applications Conference (ACSAC)

@INPROCEEDINGS{_Social_Snapshots_Digital_Foren_2011,
author = {Markus Huber and Martin Schmiedecker and Manuel Leithner and Sebastian Schrittwieser and Gilbert Wondracek and {Edgar R.} Weippl},
authorhotlist = {true},
title = {Social Snapshots: Digital Forensics for Online Social Networks},
booktitle = {Annual Computer Security Applications Conference (ACSAC)},
year = {2011},
month = {12},
pdf = {https://www.sba-research.org/wp-content/uploads/publications/social_snapshots_preprint.pdf},
}

Social Snapshot framework:Crime Investigation on Online Social Networks (

2012

)

@ARTICLE{_Social_Snapshot_framework_Crim_2012,
author = {Markus Huber},
title = {Social Snapshot framework:Crime Investigation on Online Social Networks },
journal = {ERCIM News},
year = {2012},
month = {7},
volume = {90},
pages = {28},
}

Using the Structure of B plus Trees for Enhancing Logging Mechanisms of Databases (

2011

)

INPROCEEDINGS

-

International Conference on Information Integration and Web-based Applications & Services (iiWAS2011)

@INPROCEEDINGS{_Using_the_Structure_of_B_Trees_2011,
author = {Peter Kieseberg and Sebastian Schrittwieser and Lorcan Morgan and Martin Schmiedecker and Markus Huber and {Edgar R.} Weippl},
title = {Using the Structure of B plus Trees for Enhancing Logging Mechanisms of Databases},
booktitle = {International Conference on Information Integration and Web-based Applications & Services (iiWAS2011)},
year = {2011},
month = {12},
pdf = {https://www.sba-research.org/wp-content/uploads/publications/iiWAS2011_133_Short_Kieseberg.pdf},
}