was senior consultant at SBA Research.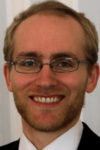 Phone: +43 (1) 505 36 88
Fax: +43 (1) 505 88 88
Research Interest
Severin Winkler graduated from University of Vienna and has since worked as a researcher and project manager at SBA-Research and aims to bring research and companies together to create sound jet practical security solutions.
His core consulting activities comprise:
+ Application Penetration Testing
+ Network Security
+ Technical Audits
+ Integrating Security into the Software Development Cycle
+ Architecture/Design Reviews
+ Trainings
+ Mobile Security
Bio
He received a master's degree in Business Informatics from the University of Vienna and gained several industry certificates, such as CISSP and CSSLP during his security related work in the last years.
Top Publications:
Retaining consistency for knowledge-based security testing (

2014

)

INPROCEEDINGS

-

27th International Conference on Industrial, Engineering & Other Applications of Applied Intelligent Systems

@INPROCEEDINGS{Bernauer2014Retaining,
author = {Andreas Bernauer and Josip Bozic and Dimitris Simos and Severin Winkler and Franz Wotawa},
title = {Retaining consistency for knowledge-based security testing},
booktitle = {27th International Conference on Industrial,
Engineering & Other Applications of Applied Intelligent Systems},
year = {2014},
month = {6},
pdf = {https://www.sba-research.org/wp-content/uploads/publications/ieaaie2014_kb.pdf},
}

Attack Pattern-Based Combinatorial Testing with Constraints for Web Security Testing (

2015

)

INPROCEEDINGS

-

IEEE International Conference on Software Quality, Reliability and Security 2015

@INPROCEEDINGS{Bozic2015Attack,
author = {Josip Bozic and Bernhard Garn and Ioannis Kapsalis and Dimitris Simos and Severin Winkler and Franz Wotawa},
title = {Attack Pattern-Based Combinatorial Testing with Constraints for Web Security Testing},
booktitle = {IEEE International Conference on Software Quality,
Reliability and Security 2015},
year = {2015},
month = {8},
pdf = {http://ieeexplore.ieee.org/document/7272934/},
}

On the applicability of combinatorial testing to web application security testing: A case study (

2014

)

INPROCEEDINGS

-

2014 Workshop on Joining AcadeMiA and Industry Contributions to Test Automation and Model-Based Testing

@INPROCEEDINGS{Garn2014applicability,
author = {Bernhard Garn and Ioannis Kapsalis and Dimitris Simos and Severin Winkler},
title = {On the applicability of combinatorial testing to web application security testing: A case study},
booktitle = { 2014 Workshop on Joining AcadeMiA and Industry Contributions to Test Automation and Model-Based Testing},
year = {2014},
month = {7},
pdf = {https://www.sba-research.org/wp-content/uploads/publications/combinatorial testing 4pentesteval_jamaica_2014.pdf},
}

An Approach to Penetration Testing via Combinational Designs (

2013

)

INPROCEEDINGS

-

ASQT 13 Proceedings of the 11th User Conference for Software Quality, Test and Innovation, Austrian Computer Society (OCG)

@INPROCEEDINGS{Simos_An_Approach_to_Penetration_Tes_2013,
author = {Dimitris Simos and Severin Winkler},
title = {An Approach to Penetration Testing via Combinational Designs},
booktitle = {ASQT 13 Proceedings of the 11th User Conference for Software Quality,
Test and Innovation,
Austrian Computer Society (OCG)},
year = {2013},
}

Collaborative Penetration Testing (

2009

)

INPROCEEDINGS

-

9. Internationale Tagung Wirtschaftsinformatik (Kurztitel Wi 2009)

@INPROCEEDINGS{Winkler_CollaborativePenetrationTesting_2009,
author = {Severin Winkler and Christian Proschinger},
authorhotlist = {true},
title = {Collaborative Penetration Testing},
booktitle = {9. Internationale Tagung Wirtschaftsinformatik (Kurztitel Wi 2009)},
year = {2009},
month = {1},
pdf = {https://www.sba-research.org/wp-content/uploads/publications/Winkler_CollaborativePenetrationTesting_2009.pdf},
}

Towards a Unified Penetration Testing Taxonomy (

2012

)

INPROCEEDINGS

-

International Conference on Information Privacy, Security, Risk and Trust (PASSAT 2012)

@INPROCEEDINGS{_Towards_a_Unified_Penetration__2012,
author = {Aleksandar Hudic and Shareeful Islam and Lorenz Zechner and Christian Krieg and Severin Winkler and Richard Hable and {Edgar R.} Weippl},
title = {Towards a Unified Penetration Testing Taxonomy},
booktitle = {International Conference on Information Privacy,
Security,
Risk and Trust (PASSAT 2012)},
year = {2012},
month = {9},
}