was researcher at SBA Research in Digital Preservation research projects.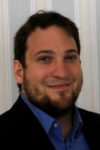 PGP ID: 0xCA2797BD
PGP Fingerprint: 5490 8094 933F D68B 3FCC 4AFD BCA9 0D2F CA27 97BD
Phone: +43 699 150 89 237
Research Interests
His research interests include scientific data, research databases, data citation, reproducibility of eScience workflows and digital preservation.
Bio
Stefan is working as a researcher at SBA Research since April 2011. He received a master's degree in Databases and Information Systems from the University of Innsbruck in 2009. In 2008 he spent one semester at the Universidad Complutense de Madrid in Spain as an exchange student. In 2016, he received a second master's degree in Business Engineering from the Vienna University of Technology. Currently he is working on his Ph.D. thesis in the area of Computer Science specializing on data citation, also at the Vienna University of Technology. Before he joined SBA Research, he was working in international organizations in the area of Web development, Linux server and database administration. His current research focus lies on data citation and reproducible research, which he worked on in the EU-funded FP7 projects TIMBUS and APARSEN (concluded December 2014), and in the ongoing project DEXHELPP, funded by the Austrian Research Promotion Agency (FFG).
Tutorial From Preserving Data to Preserving Research: Curation of Process and Context (

2013

)

INPROCEEDINGS

-

17th International Conference on Theory and Practice of Digital Libraries (TPDL 2013)

@INPROCEEDINGS{Mayer2014Tutorial,
author = {Rudolf Mayer and Stefan Proell and Andreas Rauber and Raul Palma and Daniel Garijo},
title = {Tutorial From Preserving Data to Preserving Research: Curation of Process and Context},
booktitle = {17th International Conference on Theory and Practice of Digital Libraries (TPDL 2013)},
year = {2013},
month = {9},
pdf = {http://www.ifs.tuwien.ac.at/%7Emayer/publications/pdf/may_tpdl13tutorial.pdf},
}

Framework for verification of preserved and redeployed processes (

2013

)

INPROCEEDINGS

-

10th International Conference on Preservation of Digital Objects (IPRES2013)

@INPROCEEDINGS{Miksa2013Framework,
author = {Tomasz Miksa and Stefan Proell and Rudolf Mayer and Stephan Strodl and Ricardo Vieira and Jose Barateiro and Andreas Rauber},
title = {Framework for verification of preserved and redeployed processes},
booktitle = {10th International Conference on Preservation of Digital Objects (IPRES2013)},
year = {2013},
month = {9},
}

Dynamic Data Citation (

2014

)

ARTICLE

-

Bulletin of IEEE Technical Committee on Digital Libraries

@ARTICLE{Proell2014Dynamic,
author = {Stefan Proell},
title = {Dynamic Data Citation},
journal = {Bulletin of IEEE Technical Committee on Digital Libraries},
year = {2014},
month = {11},
pdf = {http://www.ieee-tcdl.org/Bulletin/v10n1/papers/proll.pdf},
}

A Scalable Framework for Dynamic Data Citation of Arbitrary Structured Data (

2014

)

INPROCEEDINGS

-

3rd International Conference on Data Management Technologies and Applications (DATA2014)

@INPROCEEDINGS{Proell2014Scalable,
author = {Stefan Proell and Andreas Rauber},
title = {A Scalable Framework for Dynamic Data Citation of Arbitrary Structured Data},
booktitle = {3rd International Conference on Data Management Technologies and Applications (DATA2014)},
year = {2014},
month = {8},
pdf = {https://www.sba-research.org/wp-content/uploads/publications/Scalable Framework_paper.pdf},
}

Asking the Right Questions - Query-Based Data Citation to Precisely Identify Subsets of Data (

2015

)

@ARTICLE{Proell2015Asking,
author = {Stefan Proell and Andreas Rauber},
title = {Asking the Right Questions - Query-Based Data Citation to Precisely Identify Subsets of Data},
journal = {ERCIM News},
year = {2015},
month = {1},
pdf = {http://ercim-news.ercim.eu/images/stories/EN100/EN100-web.pdf},
}

MySQL 5.7: Das umfassende Handbuch (

2015

)

BOOK

-

Rheinwerk Computing

@BOOK{Proell2015MySQL,
author = {Stefan Proell and Eva Zangerle and Wolfgang Gassler},
title = {MySQL 5.7: Das umfassende Handbuch},
booktitle = {Galileo Computing},
year = {2015},
month = {5},
publisher = {Rheinwerk Computing},
}

Reproducible Database Queries in Privacy Sensitive Applications (

2015

)

INPROCEEDINGS

-

MATHMOD 2015

@INPROCEEDINGS{Proell2015Reproducible,
author = {Stefan Proell and Rudolf Mayer and Andreas Rauber},
title = {Reproducible Database Queries in Privacy Sensitive Applications},
booktitle = {MATHMOD 2015},
year = {2015},
month = {2},
pdf = {http://www.sciencedirect.com/science/article/pii/S2405896315002037},
}

Precise Data Identification Services for Long Tail Research Data (

2016

)

INPROCEEDINGS

-

13th International Conference on Digital Preservation (iPRES 2016)

@INPROCEEDINGS{Proell2016Precise,
author = {Stefan Proell and Kristof Meixner and Andreas Rauber},
title = {Precise Data Identification Services for Long Tail Research Data},
booktitle = {13th International Conference on Digital Preservation (iPRES 2016)},
year = {2016},
month = {10},
pdf = {https://www.sba-research.org/wp-content/uploads/publications/iPRES2016-Proell.pdf},
}

Data Access and Reproducibility in Privacy Sensitive eScience Domains (

2015

)

INPROCEEDINGS

-

11th IEEE International Conference on eScience

@INPROCEEDINGS{Proell8Data,
author = {Stefan Proell and Rudolf Mayer and Andreas Rauber},
title = {Data Access and Reproducibility in Privacy Sensitive eScience Domains},
booktitle = {11th IEEE International Conference on eScience},
year = {2015},
month = {8},
pdf = {http://www.ifs.tuwien.ac.at/~mayer/publications/pdf/pro_15escience.pdf},
}

Scalable Data Citation in Dynamic Large Databases: Model and Reference Implementation (

2013

)

INPROCEEDINGS

-

IEEE International Conference on Big Data 2013 (IEEE BigData 2013)

@INPROCEEDINGS{proellBigData,
author = {Stefan Proell and Andreas Rauber},
title = {Scalable Data Citation in Dynamic Large Databases: Model and Reference Implementation},
booktitle = {IEEE International Conference on Big Data 2013 (IEEE BigData 2013)},
year = {2013},
month = {10},
}

Citable by Design A Model for Making Data in Dynamic Environments Citable (

2013

)

INPROCEEDINGS

-

2nd International Conference on Data Management Technologies and Applications (DATA2013)

@INPROCEEDINGS{proellData2013,
author = {Stefan Proell and Andreas Rauber},
title = {Citable by Design A Model for Making Data in Dynamic Environments Citable},
booktitle = {2nd International Conference on Data Management Technologies and Applications (DATA2013)},
year = {2013},
month = {7},
}

BoF Session on Data Citation (

2013

)

@INPROCEEDINGS{Proll2013BoF,
author = {Stefan Proell and Andreas Rauber},
title = {BoF Session on Data Citation},
year = {2013},
month = {3},
note = {Research Data Alliance - Launch and First Plenary},
}

Data Citation of Evolving Data (

2015

)

ARTICLE

-

Recommendations of the Working Group on Data Citation (WGDC)

@ARTICLE{Rauber2015Data,
author = {Andreas Rauber and Ari Asmi and Dieter {van Uytvanck} and Stefan Proell},
title = {Data Citation of Evolving Data},
journal = {Recommendations of the Working Group on Data Citation (WGDC)},
year = {2015},
month = {5},
pdf = {https://www.rd-alliance.org/system/files/documents/RDA-DC-Recommendations_150609.pdf},
}

Repeatability and Re-Usability in Scientific Processes: Process Context, Data Identification and Verification. (

2015

)

INPROCEEDINGS

-

17th International Conference on Data Analytics and Management in Data Intensive Domains (DAMDID 2015)

@INPROCEEDINGS{Rauber2015Repeatability,
author = {Andreas Rauber and Tomasz Miksa and Rudolf Mayer and Stefan Proell},
title = {Repeatability and Re-Usability in Scientific Processes: Process Context,
Data Identification and Verification.},
booktitle = {17th International Conference on Data Analytics and Management in Data Intensive Domains (DAMDID 2015)},
year = {2015},
month = {10},
pdf = {https://www.sba-research.org/wp-content/uploads/publications/DAMDID_150623.pdf},
}

Identification of Reproducible Subsets for Data Citation, Sharing and Re-Use. (

2016

)

ARTICLE

-

Bulletin of IEEE Technical Committee on Digital Libraries (TCDL)

@ARTICLE{Rauber2016Identification,
author = {Andreas Rauber and Ari Asmi and Dieter {van Uytvanck} and Stefan Proell},
title = {Identification of Reproducible Subsets for Data Citation,
Sharing and Re-Use.},
journal = {Bulletin of IEEE Technical Committee on Digital Libraries (TCDL)},
year = {2016},
month = {5},
pdf = {https://www.rd-alliance.org/system/files/documents/RDA-Guidelines_TCDL_draft.pdf},
volume = {12},
}

Achieving human and machine accessibility of cited data in scholarly publications (

2015

)

ARTICLE

-

PeerJ PeerJ PrePrints

@ARTICLE{Starr2015Achieving,
author = {Joan Starr and Eleni Castro and Merce Crosas and Michel Dumontier and {Robert R.} Downs and Ruth Duerr and Laurel Haak and Melissa Haendel and Ivan Herman and Simon Hodson and Joe Hourcle and {John Ernest} Kratz and Jennifer Lin and {Lars Holm} Nielsen and Amy Nurnberger and Stefan Proell and Andreas Rauber and Simone Sacchi and {Arthur P.} Smith and Michael Taylor and Tim Clark},
title = {Achieving human and machine accessibility of cited data in scholarly publications},
journal = {PeerJ PeerJ PrePrints },
year = {2015},
month = {5},
pdf = {https://peerj.com/articles/cs-1/},
}

Framework for Verification of Preserved and Redeployed Processes (

2013

)

INPROCEEDINGS

-

Proceedings of the 10th International Conference on Digital Preservation (iPRES2013).

@INPROCEEDINGS{verification2013,
author = {Tomasz Miksa and Ricardo Vieira and Andreas Rauber and Stefan Proell and Stephan Strodl and Rose Barateiro},
title = {Framework for Verification of Preserved and Redeployed Processes},
booktitle = {Proceedings of the 10th International Conference on Digital Preservation (iPRES2013). },
year = {2013},
month = {9},
}

MySQL: Das Handbuch fuer Administratoren (

2011

)

@INBOOK{_MySQL_Das_Handbuch_fuer_Admini_2011,
author = {Stefan Proell and Eva Zangerle and Wolfgang Gassler},
title = {MySQL: Das Handbuch fuer Administratoren},
booktitle = {Galileo Computing},
year = {2011},
month = {8},
publisher = {Galileo Press},
}

On the Applicability of Workflow Management Systems for the Preservation of Business Processes (

2012

)

INPROCEEDINGS

-

Proceedings of the 9th International Conference on Digital Preservation (iPres 2012)

@INPROCEEDINGS{_On_the_Applicability_of_Workfl_2012,
author = {Rudolf Mayer and Stefan Proell and Andreas Rauber},
title = {On the Applicability of Workflow Management Systems for the Preservation of Business Processes},
booktitle = {Proceedings of the 9th International Conference on Digital Preservation (iPres 2012)},
year = {2012},
month = {10},
pdf = {https://www.sba-research.org/wp-content/uploads/publications/may_ipres12-workflows.pdf},
}