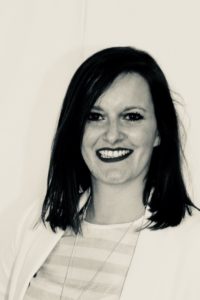 is head of Strategic Innovation & Communication and project manager of applied research projects with focus on Industrial Security and Digital Security topics.
The "Strategic Innovation & Communication" division strives to strategically align and support scientific activities and innovation processes at SBA Research, as well as communicating existing and new topics and services in a stakeholder-oriented manner. In her former role as head of the event- and congress management department of SBA Research she organized several IT security – conferences and events (e.g. CCS 2016, ARES Conference, SACMAT 2015, ESORICS 2015, DBSec'14 – full list).
Phone: +43 (1) 505 36 88 – 1706
Fax: +43 (1) 505 88 88
Bio
She has successfully completed her MBA studies in "Innovation Management and Entrepreneurship", conducted by WU Vienna and TU Vienna in 2018. She received a bachelor's degree in Tourism Management from the University of Applied Sciences Zittau / Görlitz in 2013.