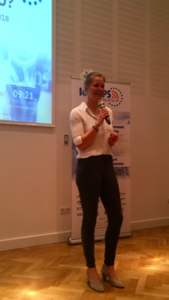 is working in the project management and event/congress management department of SBA Research. She is responsible for the organization of scientific conferences and trainings, as well as public relations and communications.
Phone: +43 (1) 505 36 88
Fax: +43 (1) 505 88 88
Bio
Julia received her master´s degree in Sports-Management-Media from the University of Salzburg and the University of Lausanne in 2015. She is currently working towards her bachelor´s degree in law and economy.