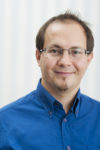 is senior researcher at SBA Research in Security and Privacy of Machine Learning, and Digital Preservation research projects.
Phone: +43 664 88 36 41 44
Research Interests
His research interests include, but are not limited to, digital preservation, information retrieval, information visualization, text and music mining, and machine learning, specifically including security and privacy aspects.
Bio
Rudolf is working as a senior researcher at SBA Research since February 2011. He received his master's degree in Business Informatics from the TU Wien in 2004, his master's degree in Computer Science in 2012, and is currently working towards a Ph.D. degree.
Previously, he has worked for several years as a researcher at the TU Wien, where he has been involved in numerous national and international research projects, including DELOS, MUSCLE (Multimedia Understand through Semantics, Computation and Learning), Preservation and Long-term Access Networked Services (PLANETS), and Digital Memory Engineering (DME). His current research focus lies on the preservation of Business Processes, which he worked on in the EU-funded FP7 projects TIMBUS and APARSEN (concluded December 2014), and lead the involvement of SBA Research in the  project DEXHELPP, funded by the Austrian Research Promotion Agency (FFG). He currently is the lead researcher for SBA Research in the H2020 projects MyHealth-MyData and FeatureCloud, as well as the national project WellFort.
He is author of numerous papers at refereed international conferences, journal articles and book chapters. He is reviewer and co-reviewer for several international conferences.
Using ontologies to integrate multiple enterprise architecture domains (

2013

)

INPROCEEDINGS

-

the 4th Workshop on Business and IT Alignment (BITA 2013)

@INPROCEEDINGS{Antunes2013Using,
author = {Goncalo Antunes and Artur Caetano and Marzieh Bakhshandeh and Rudolf Mayer and Jose Borbinha},
title = {Using ontologies to integrate multiple enterprise architecture domains},
booktitle = {the 4th Workshop on Business and IT Alignment (BITA 2013)},
year = {2013},
month = {6},
pdf = {http://www.ifs.tuwien.ac.at/%7Emayer/publications/pdf/ant_bita13.pdf},
}

Using Ontologies for Enterprise Architecture Integration and Analysis (

2014

)

ARTICLE

true

Complex Systems Informatics and Modeling Quarterly

@ARTICLE{Antunes2014Using,
author = {Gonccalo Antunes and Marzieh Bakhshandeh and Rudolf Mayer and Jose Borbinha and Artur Caetano},
sbahotlist = {true},
title = {Using Ontologies for Enterprise Architecture Integration and Analysis},
journal = {Complex Systems Informatics and Modeling Quarterly},
year = {2014},
month = {4},
pdf = {https://www.sba-research.org/wp-content/uploads/publications/ant_csimq14.pdf},
}

A modular ontology for the enterprise architecture domain (

2013

)

INPROCEEDINGS

-

8th International Workshop on Vocabularies, Ontologies and Rules for the Enterprise and Beyond (VORTE 2013)

@INPROCEEDINGS{Bakhshandeh2013modular,
author = {Marzieh Bakhshandeh and Goncalo Antunes and Rudolf Mayer and Jose Borbinha and Artur Caetano},
title = {A modular ontology for the enterprise architecture domain},
booktitle = {8th International Workshop on Vocabularies,
Ontologies and Rules for the Enterprise and Beyond (VORTE 2013)},
year = {2013},
month = {9},
pdf = {http://www.ifs.tuwien.ac.at/%7Emayer/publications/pdf/bak_vorte13.pdf},
}

On the Utility of Synthetic Data: An Empirical Evaluation on Machine Learning Tasks (

2019

)

INPROCEEDINGS

-

14th International Conference on Availability, Reliability and Security

@INPROCEEDINGS{Hittmeir2019Utility,
author = {Markus Hittmeir and Andreas Ekelhart and Rudolf Mayer},
title = {On the Utility of Synthetic Data: An Empirical Evaluation on Machine Learning Tasks},
booktitle = {14th International Conference on Availability,
Reliability and Security},
year = {2019},
month = {8},
pdf = {https://dl.acm.org/citation.cfm?doid=3339252.3339281},
}

Automatic discovery of preservation alternatives supported by community maintained knowledge bases (

2014

)

INPROCEEDINGS

-

11th International Conference on Digital Preservation (iPres 2014)

@INPROCEEDINGS{Mayer2014Automatic,
author = {Rudolf Mayer and Johannes Binder and Stephan Strodl and Andreas Rauber},
title = {Automatic discovery of preservation alternatives supported by community maintained knowledge bases},
booktitle = {11th International Conference on Digital Preservation (iPres 2014)},
year = {2014},
month = {10},
pdf = {http://www.ifs.tuwien.ac.at/%7Emayer/publications/pdf/may_ipres14-preservationAlternatives.pdf},
}

Evaluation of preserved scientific processes (

2013

)

INPROCEEDINGS

-

17th International Conference on Theory and Practice of Digital Libraries (TPDL 2013)

@INPROCEEDINGS{Mayer2014Evaluation,
author = {Rudolf Mayer and Mark Guttenbrunner and Andreas Rauber},
title = {Evaluation of preserved scientific processes},
booktitle = {17th International Conference on Theory and Practice of Digital Libraries (TPDL 2013)},
year = {2013},
month = {9},
pdf = {http://www.ifs.tuwien.ac.at/%7Emayer/publications/pdf/may_tpdl13.pdf},
}

Ontologies for describing the context of scientific experiment processes (

2014

)

INPROCEEDINGS

-

10th International Conference on e-Science

@INPROCEEDINGS{Mayer2014Ontologies,
author = {Rudolf Mayer and Tomasz Miksa and Andreas Rauber},
title = {Ontologies for describing the context of scientific experiment processes},
booktitle = {10th International Conference on e-Science},
year = {2014},
month = {10},
pdf = {http://www.ifs.tuwien.ac.at/~mayer/publications/pdf/may_escience14.pdf},
}

Tutorial From Preserving Data to Preserving Research: Curation of Process and Context (

2013

)

INPROCEEDINGS

-

17th International Conference on Theory and Practice of Digital Libraries (TPDL 2013)

@INPROCEEDINGS{Mayer2014Tutorial,
author = {Rudolf Mayer and Stefan Proell and Andreas Rauber and Raul Palma and Daniel Garijo},
title = {Tutorial From Preserving Data to Preserving Research: Curation of Process and Context},
booktitle = {17th International Conference on Theory and Practice of Digital Libraries (TPDL 2013)},
year = {2013},
month = {9},
pdf = {http://www.ifs.tuwien.ac.at/%7Emayer/publications/pdf/may_tpdl13tutorial.pdf},
}

A quantitative study on the re-executability of publicly shared scientific workflows (

2015

)

INPROCEEDINGS

-

11th International Conference on e-Science

@INPROCEEDINGS{Mayer2015quantitative,
author = {Rudolf Mayer and Andreas Rauber},
title = {A quantitative study on the re-executability of publicly shared scientific workflows},
booktitle = {11th International Conference on e-Science},
year = {2015},
month = {8},
pdf = {http://ieeexplore.ieee.org/document/7304314/},
}

Using Ontologies to Capture the Semantics of a (Business) Process for Digital Preservation (

2015

)

ARTICLE

-

International Journal of Digital Libraries (IJDL)

@ARTICLE{Mayer2015Using,
author = {Rudolf Mayer and Gonccalo Antunes and Artur Caetano and Marzieh Bakhshandeh and Andreas Rauber and Jose Borbinha},
title = {Using Ontologies to Capture the Semantics of a (Business) Process for Digital Preservation},
journal = {International Journal of Digital Libraries (IJDL)},
year = {2015},
month = {4},
pdf = {http://www.ifs.tuwien.ac.at/~Emayer/publications/pdf/may_ijdl15_contextmodel.pdf},
volume = {15},
pages = {129--152},
}

Framework for verification of preserved and redeployed processes (

2013

)

INPROCEEDINGS

-

10th International Conference on Preservation of Digital Objects (IPRES2013)

@INPROCEEDINGS{Miksa2013Framework,
author = {Tomasz Miksa and Stefan Proell and Rudolf Mayer and Stephan Strodl and Ricardo Vieira and Jose Barateiro and Andreas Rauber},
title = {Framework for verification of preserved and redeployed processes},
booktitle = {10th International Conference on Preservation of Digital Objects (IPRES2013)},
year = {2013},
month = {9},
}

Resilient Web Services for Timeless Business Processes (

2014

)

INPROCEEDINGS

-

16th International Conference on Information Integration and Web-based Applications and Services (iiWAS2014)

@INPROCEEDINGS{Miksa2014Resilient,
author = {Tomasz Miksa and Rudolf Mayer and Marco Unterberger and Andreas Rauber},
title = {Resilient Web Services for Timeless Business Processes},
booktitle = {16th International Conference on Information Integration and Web-based Applications and Services (iiWAS2014)},
year = {2014},
month = {12},
pdf = {https://www.sba-research.org/wp-content/uploads/publications/Miksa_iiwas14 Resilient Web Services.pdf},
}

Risk driven selection of preservation activities for increasing sustainability of open source systems and workflows (

2014

)

INPROCEEDINGS

-

The 11th International Conference on Digital Preservation (iPres 2014)

@INPROCEEDINGS{Miksa2014Risk,
author = {Tomasz Miksa and Rudolf Mayer and Stephan Strodl and Andreas Rauber and Ricardo Vieira and Goncalo Antunes},
title = {Risk driven selection of preservation activities for increasing sustainability of open source systems and workflows},
booktitle = {The 11th International Conference on Digital Preservation (iPres 2014)},
year = {2014},
month = {10},
pdf = {http://www.ifs.tuwien.ac.at/~mayer/publications/pdf/mik_ipres14-riskDriven.pdf},
}

Raising resilience of web service dependent repository systems (

2015

)

ARTICLE

-

International Journal of Web Information Systems

@ARTICLE{Miksa2015Raising,
author = {Tomasz Miksa and Rudolf Mayer and Andreas Rauber},
title = {Raising resilience of web service dependent repository systems},
journal = {International Journal of Web Information Systems},
year = {2015},
month = {7},
pdf = {http://www.ifs.tuwien.ac.at/~mayer/publications/pdf/mik_15IJWIS.pdf},
}

Research objects for audio processing:capturing semantics for reproducibility (

2014

)

INPROCEEDINGS

-

53rd AES International Conference on Semantic Audio (AES 2014)

@INPROCEEDINGS{Page2014Research,
author = {{Kevin R.} Page and Raul Palma and Piotr Holubowicz and Graham Klyne and Stian Soiland-Reyes and Daniel Garijo and Khalid Belhajjame and Rudolf Mayer},
title = {Research objects for audio processing:capturing semantics for reproducibility},
booktitle = {53rd AES International Conference on Semantic Audio (AES 2014)},
year = {2014},
month = {1},
pdf = {http://www.ifs.tuwien.ac.at/%7Emayer/publications/pdf/pag_aes14.pdf},
}

Planning future health: Developing big data and system modelling pipelines for health system research (

2017

)

ARTICLE

-

Simulation Notes Europe

@ARTICLE{Popper2017lanning,
author = {Niki Popper and Florian Endel and Rudolf Mayer and Martin Bicher and Barbara Glock},
title = {Planning future health: Developing big data and system modelling pipelines for health system research},
journal = {Simulation Notes Europe},
year = {2017},
pdf = {http://www.ifs.tuwien.ac.at/~mayer/publications/pdf/pop_sne2017.pdf},
volume = {27},
}

Reproducible Database Queries in Privacy Sensitive Applications (

2015

)

INPROCEEDINGS

-

MATHMOD 2015

@INPROCEEDINGS{Proell2015Reproducible,
author = {Stefan Proell and Rudolf Mayer and Andreas Rauber},
title = {Reproducible Database Queries in Privacy Sensitive Applications},
booktitle = {MATHMOD 2015},
year = {2015},
month = {2},
pdf = {http://www.sciencedirect.com/science/article/pii/S2405896315002037},
}

Data Access and Reproducibility in Privacy Sensitive eScience Domains (

2015

)

INPROCEEDINGS

-

11th IEEE International Conference on eScience

@INPROCEEDINGS{Proell8Data,
author = {Stefan Proell and Rudolf Mayer and Andreas Rauber},
title = {Data Access and Reproducibility in Privacy Sensitive eScience Domains},
booktitle = {11th IEEE International Conference on eScience},
year = {2015},
month = {8},
pdf = {http://www.ifs.tuwien.ac.at/~mayer/publications/pdf/pro_15escience.pdf},
}

Repeatability and Re-Usability in Scientific Processes: Process Context, Data Identification and Verification. (

2015

)

INPROCEEDINGS

-

17th International Conference on Data Analytics and Management in Data Intensive Domains (DAMDID 2015)

@INPROCEEDINGS{Rauber2015Repeatability,
author = {Andreas Rauber and Tomasz Miksa and Rudolf Mayer and Stefan Proell},
title = {Repeatability and Re-Usability in Scientific Processes: Process Context,
Data Identification and Verification.},
booktitle = {17th International Conference on Data Analytics and Management in Data Intensive Domains (DAMDID 2015)},
year = {2015},
month = {10},
pdf = {https://www.sba-research.org/wp-content/uploads/publications/DAMDID_150623.pdf},
}

Adversarial Machine Learning (

2019

)

ARTICLE

-

Journal of the Austrian Computer Society

@ARTICLE{Rehman2019Adversarial,
author = {Huma Rehman and Rudolf Mayer and Andreas Ekelhart},
title = {Adversarial Machine Learning},
journal = {Journal of the Austrian Computer Society},
year = {2019},
month = {6},
pdf = {http://www.ifs.tuwien.ac.at/~mayer/publications/pdf/OCG-Journal1901_Adversarial_ML.pdf},
volume = {44},
}

Backdoor Attacks in Neural Networks - A Systematic Evaluation on Multiple Traffic Sign Datasets (

2019

)

INPROCEEDINGS

-

3rd Cross Domain Conference for Machine Learning and Knowledge Extraction

@INPROCEEDINGS{Rehman2019Backdoor,
author = {Huma Rehman and Andreas Ekelhart and Rudolf Mayer},
title = {Backdoor Attacks in Neural Networks - A Systematic Evaluation on Multiple Traffic Sign Datasets},
booktitle = {3rd Cross Domain Conference for Machine Learning and Knowledge Extraction },
year = {2019},
month = {8},
pdf = {https://link.springer.com/chapter/10.1007%2F978-3-030-29726-8_18},
}

A comparison of fingerprinting schemes and an evaluation of utility effect (

2019

)

INPROCEEDINGS

-

Machine Learning and Knowledge Extraction: International Cross-Domain Conference (CD-MAKE 2019)

@INPROCEEDINGS{Sarcevic2019fingerprinting,
author = {Tanja Sarcevic and Rudolf Mayer},
title = { A comparison of fingerprinting schemes and an evaluation of utility effect},
booktitle = {Machine Learning and Knowledge Extraction: International Cross-Domain Conference (CD-MAKE 2019)},
year = {2019},
month = {8},
pdf = {http://www.ifs.tuwien.ac.at/~mayer/publications/pdf/sar_cdmake2019_fingerprinting.pdf},
}

Digital Preservation of a Process and its Application to e-Science Experiments (

2013

)

INPROCEEDINGS

-

Proceedings of the 10th International Conference on Preservation of Digital Objects (IPRES 2013)

@INPROCEEDINGS{Strodl_Digital_Preservation_of_a_Proc_2013,
author = {Stephan Strodl and Rudolf Mayer and D. Draws and Andreas Rauber and Gonccalo Antunes},
title = {Digital Preservation of a Process and its Application to e-Science Experiments },
booktitle = {Proceedings of the 10th International Conference on Preservation of Digital Objects (IPRES 2013)},
year = {2013},
month = {9},
}

Hand Dynamics for Behavioral User Authentication (

2016

)

INPROCEEDINGS

-

5th International Workshop on Security of Mobile Applications (IWSMA 2016)

@INPROCEEDINGS{TorresGarcia2016Hand,
author = {Fuensanta {Torres Garcia} and Katharina Krombholz and Rudolf Mayer and {Edgar R.} Weippl},
title = {Hand Dynamics for Behavioral User Authentication},
booktitle = {5th International Workshop on Security of Mobile Applications (IWSMA 2016)},
year = {2016},
month = {9},
pdf = {https://www.sba-research.org/wp-content/uploads/publications/ARES_2016_paper_19 (2).pdf},
}

Ensuring sustainability of web services dependent processes (

2015

)

ARTICLE

-

International Journal of Computational Science and Engineering (IJCSE)

@ARTICLE{_Ensuring_sustainability_of_web_2013,
author = {Tomasz Miksa and Rudolf Mayer and Andreas Rauber},
title = {Ensuring sustainability of web services dependent processes},
journal = {International Journal of Computational Science and Engineering (IJCSE)},
year = {2015},
pdf = {https://www.sba-research.org/wp-content/uploads/publications/IJCSE1001_0205 MIKSA.pdf},
volume = {10},
pages = {70--81},
publisher = {Inderscience Publishers},
}

On the Applicability of Workflow Management Systems for the Preservation of Business Processes (

2012

)

INPROCEEDINGS

-

Proceedings of the 9th International Conference on Digital Preservation (iPres 2012)

@INPROCEEDINGS{_On_the_Applicability_of_Workfl_2012,
author = {Rudolf Mayer and Stefan Proell and Andreas Rauber},
title = {On the Applicability of Workflow Management Systems for the Preservation of Business Processes},
booktitle = {Proceedings of the 9th International Conference on Digital Preservation (iPres 2012)},
year = {2012},
month = {10},
pdf = {https://www.sba-research.org/wp-content/uploads/publications/may_ipres12-workflows.pdf},
}

On the Complexity of Process Preservation: A Case Study on an E-Science Experiment (

2012

)

INPROCEEDINGS

-

Proceedings of the 9th International Conference on Digital Preservation (iPres 2012)

@INPROCEEDINGS{_On_the_Complexity_of_Process_P_2012,
author = {Rudolf Mayer and Stephan Strodl and Andreas Rauber},
title = {On the Complexity of Process Preservation: A Case Study on an E-Science Experiment},
booktitle = {Proceedings of the 9th International Conference on Digital Preservation (iPres 2012)},
year = {2012},
month = {9},
pdf = {https://www.sba-research.org/wp-content/uploads/publications/ipres2012-Poster_CaseStudy-EscienceExperiment.pdf},
}

Preserving Scientific Processes from Design to Publication (

2012

)

INPROCEEDINGS

-

Proceedings of the 15th International Conference on Theory and Practice of Digital Libraries ({TPDL} 2012)

@INPROCEEDINGS{_Preserving_Scientific_Processe_2012,
author = {Rudolf Mayer and Andreas Rauber and M. Neumann and John Thomson and Gonccalo Antunes},
title = {Preserving Scientific Processes from Design to Publication},
booktitle = {Proceedings of the 15th International Conference on Theory and Practice of Digital Libraries ({TPDL} 2012)},
year = {2012},
month = {9},
volume = {7489},
publisher = {Springer},
}

Towards a Decision Support Architecture for Digital Preservation of Business Processes (

2012

)

INPROCEEDINGS

-

Proceedings of the 9th International Conference on Digital Preservation (iPres 2012)

@INPROCEEDINGS{_Towards_a_Decision_Support_Arc_2012,
author = {M. Neumann and Hossein Miri and John Thomson and Gonccalo Antunes and Rudolf Mayer and Michael Beigl},
title = {Towards a Decision Support Architecture for Digital Preservation of Business Processes},
booktitle = {Proceedings of the 9th International Conference on Digital Preservation (iPres 2012)},
year = {2012},
month = {10},
pdf = {https://www.sba-research.org/wp-content/uploads/publications/neu_ipres12-reasoning.pdf},
}

Towards Time-resilient MIR processes (

2012

)

INPROCEEDINGS

-

Proceedings of the 13th International Society for Music Information Retrieval Conference (ISMIR 2012) to appear

@INPROCEEDINGS{_Towards_Time_resilient_MIR_pro_2012,
author = {Rudolf Mayer and Andreas Rauber},
title = {Towards Time-resilient MIR processes},
booktitle = {Proceedings of the 13th International Society for Music Information Retrieval Conference (ISMIR 2012) to appear},
year = {2012},
month = {10},
pdf = {https://www.sba-research.org/wp-content/uploads/publications/337-ismir-2012.pdf},
}
A full list of publications can also be found at  http://www.ifs.tuwien.ac.at/~mayer/publications.html