is senior security consultant at SBA Research.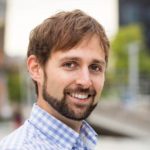 Phone: +43 (1) 505 368 815 06
Fax: +43 (1) 505 88 88
Research Interest
His activities lie mainly in penetration testing, secure software development, secure development lifecycle, and security training in these areas.
Bio
He received a master's degree in Information Security at the St. Pölten University of Applied Sciences. His first bachelor thesis was about SSL security, and the second thesis examined SQL Injection techniques for Oracle databases. In the course of his master thesis, he developed an Android application for locating Wi-Fi access points in indoor environments. He regularly gives courses and talks on the secure development of web applications and secure software development lifecycle. He is Certified Secure Software Development Lifecycle Professional (CSSLP), and Offensive Security Certified Professional (OSCP).