SBA Research @ DBSec 2016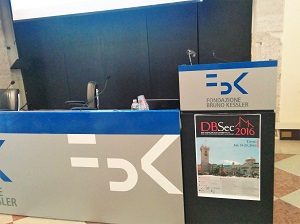 Artemios G. Voyiatzis presents today our paper "Whom you gonna trust? A longitudinal study on TLS notary services" at the 30th Annual IFIP WG 11.3 Working Conference on Data and Applications Security and Privacy (DBSec 2016) held in Trento, Italy. He is chairing one of the conference's sessions tomorrow.
DBSec is an annual international conference covering research in data and applications security.