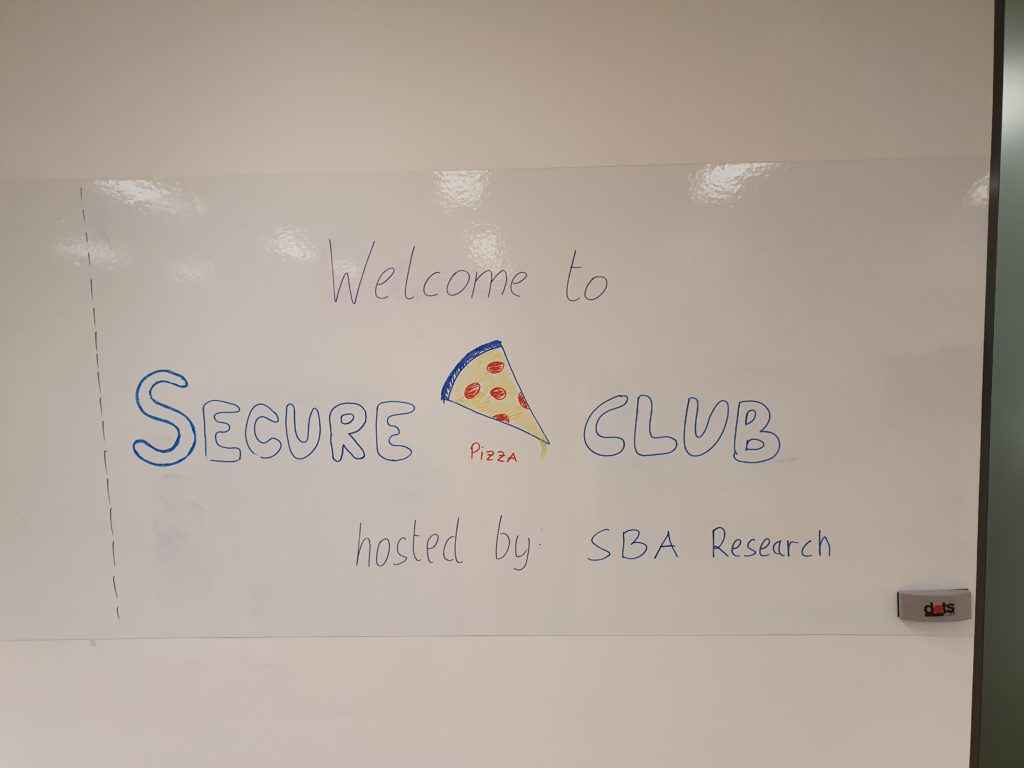 SBA Research is happy to establish the first securepizza.club!
The club will serve as a platform for students and as a get-together. A place where you can watch security videos (DEF CON, Black Hat etc.), talk about new security issues and exchange ideas. Pizza & Drinks will be provided by us.
The goal is to build up a better and stronger relationship with students.
We will host in total 4 events, with different topics. So if you can't make it to one you are more than welcome to join another date.
Because of the current COVID-19 situation we established a limit of 40 people, first come first serve!
PARTICIPATION ONLY POSSIBLE WITH 2G- VERIFICATION* (VACCINATED OR RECOVERED).
Proof only valid with green passport/vaccination certificate and photo ID.
Upcoming Events:
securepizza.club strikes back: 10.11.2021, starting at 18:00

Click here for event registration
Spontaneous participants are still welcome!
But please consider the limit of of 40 participants.
If you need further information please contact:
Nicolas Petri: NPetri@sba-research.org
or
Wilfried Mayer: WMayer@sba-research.org
Past Events:
Grand opening: 10.10.2019, starting at 18:00
2nd Event: 16.01.2020, starting at 18:00 Topic: CCC2019