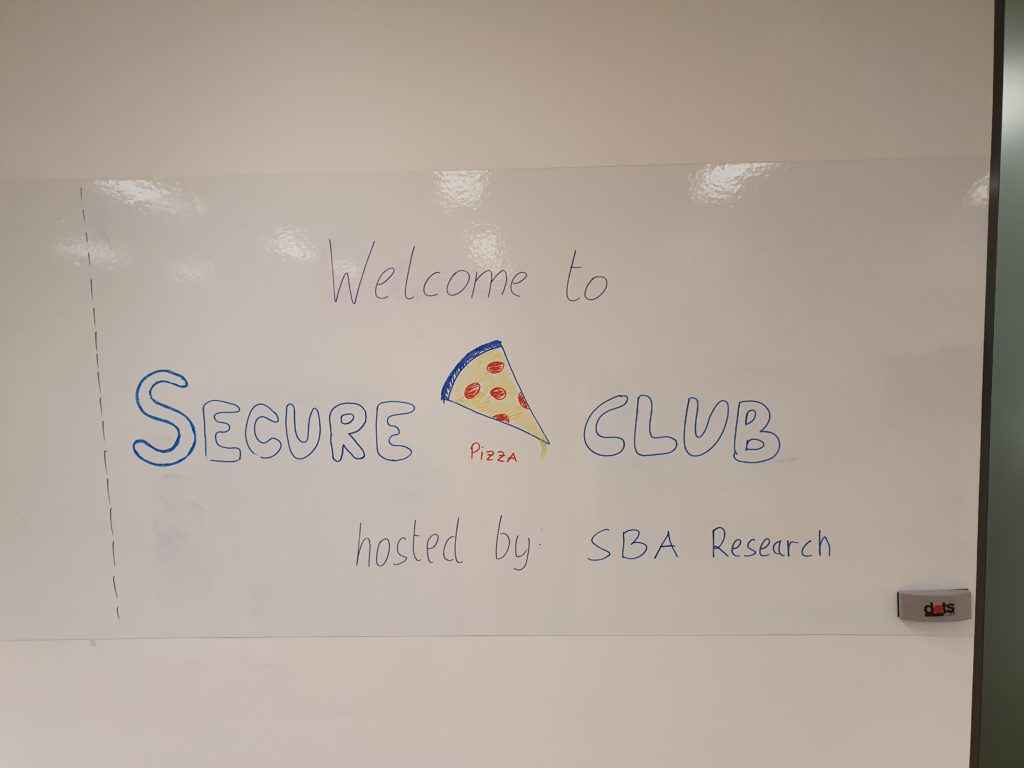 SBA Research is happy to establish the first securepizza.club!
The club will serve as a platform for students and as a get-together. A place where you can watch security videos (DEF CON, Black Hat etc.), talk about new security issues and exchange ideas. Pizza & Drinks will be provided by us.
The goal is to build up a better and stronger relationship with students.
We will host in total 4 events, with different topics. So if you can't make it to one you are more than welcome to join another date.
Because of the strong interest in the club we had to establish a limit of 50 people, first come first serve!
Past Events:
Grand opening: 10.10.2019, starting at 18:00
2nd Event: 16.01.2020, starting at 18:00 Topic: CCC2019
Upcoming Events:
3rd Event: canceled due to the coronavirus
Summer-Break: This event will be rescheduled and you will be informed!
If you'd like to come, please sign into: https://doodle.com/poll/ikkg6546ua27wedu
Spontaneous participants are still welcome!
If you need further information please contact:
Nicolas Petri: NPetri@sba-research.org
or
Wilfried Mayer: WMayer@sba-research.org