What we do
Our mission is to significantly contribute to establishing trust in a digitalized world. We do research and offer trainings and consulting for various areas of information security.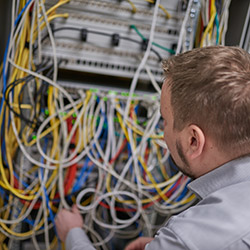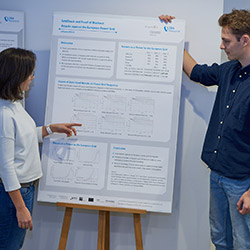 Why we do it
Our motivation is to make the world a safer place through cybersecurity. We want to raise awareness for information security issues and offer smart solutions for industry and individuals alike. That's how we seek to have a positive impact on society.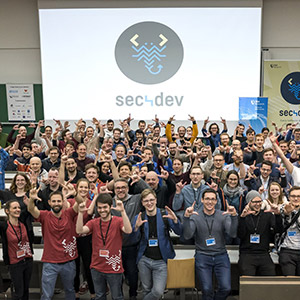 How we do it
To meet the dynamic challenges of information security, we foster a company culture that encourages flexibility, diversity and individuality. Within SBA's flat hierarchy, our employees work autonomously while embedded in supportive team structures.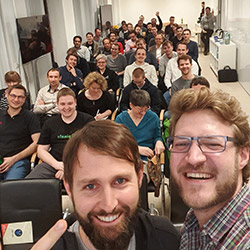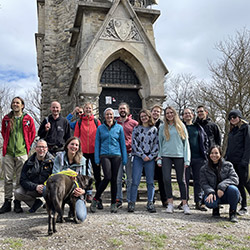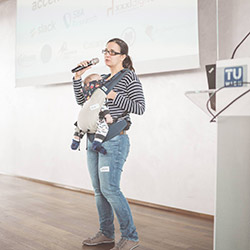 Be part of it!
Our Benefits
Work-Life-Balance
We value the private life of our employees the most, so we offer a variety of possibilities to ensure a balance between private and work related responsibilities (parental leave, part-time/educational leave)!
Home of Nerds
For more than 15 years SBA Research has established a sanctuary for all aspects of IT-Security. We established and foster a community of people interested in IT & Information Security and related areas. Over 90% of our colleagues are educated IT professionals.
Flexible Working
Life is full of surprises, so it is important to stay adaptable. We offer our employees flextime, home office option and a big flexibility concerning planning of vacation and usage of time compensation.
Career Opportunities
At SBA Research, we are able to offer the opportunity to get to know both the academic world and the commercial infosec world without having to decide preemptively which track to follow.
Diversity & Open mindedness
We embrace every culture, believe, ethnicity, sexual orientation, and gender. We are proud that our employees originate from more than 20 different countries and appreciate that they all enrich our company with their individuality.
Perfect Public Access
With our office location in the center of Vienna, our employees have several options to reach the office by public transport. U1 Taubstummengasse or a 5 minute walk from Karlsplatz (U4, U1, U2).
Social Events
In addition to the classic company Winter and Summer celebrations, we offer many other options to mingle. We organize monthly meetups with security talks. We host the securepizza.club, a platform for students to learn about IT-Security. We also have our own CTF-Team and offer many other activities to ensure a fun and social work atmosphere.
Best Coffee in Town
You can't get out of bed? Well, problem solved! We got one of the best coffees to ensure a high caffeine/blood ratio. We even have our own SBArista certificate, to ensure a delightful coffee experience.
Employee Statements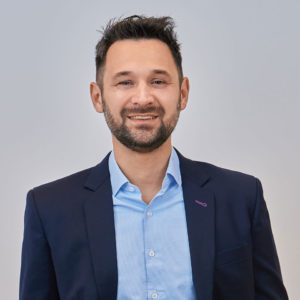 Andreas
senior information security consultant
SBA
: What do you like about your job?
Andreas
: Looking for vulnerabilities and how to exploit them is like solving a puzzle. Therefore, my work ideally has a playful aspect to it, which is very motivating. I also enjoy that there is variety in my daily work, as the SSG team encounters many different customer systems and needs to deal with them in great detail.
SBA
: What does your department do?
Andreas
: My team takes on the role of an attacker and tries to find and exploit vulnerabilities. Unlike a real malicious hacker, however, we do not cause any damage, but report the vulnerabilities to the customer so that they can fix them. We also recommend countermeasures that the customer should implement so that the vulnerabilities can no longer be exploited.
SBA
: What advice would you give someone with the same interests?
Andreas
: Don't be discouraged by the complexity and vastness of information security. Just follow your interests, start where you are, and build your career path from there. Security is an issue in every area of IT, thus you can usually transfer your knowledge from one domain to another.
SBA
: What was your funniest/saddest moment at SBA?
Andreas
: The funniest moments for me are when I get to share nerd humor with my colleagues – something that usually causes irritation and eye-rolling in my "normal", non-techy peer group. Which, by the way, can also be very amusing. It is always sad when dear colleagues move on to new ventures.
SBA
: Is there a quote that fits SBA perfectly for you?
Andreas
: At one of our events, the following phrase was coined: "SBA aims to be a home for nerds." I think that sums it up very well.
1

/ 5
Next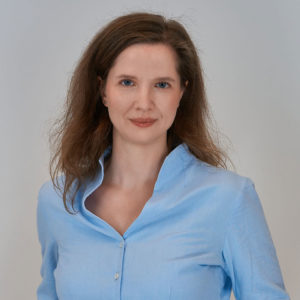 Veronika
Strategic Innovation & Communication
SBA
: What does your department do
Veronika
: Strategic Innovation and Communication (SIC) takes care of the company's internal and external communication and is the first point of contact for strategic projects and out-of-the-box ideas. This includes supporting grant applications, organizing events, and maintaining SBA's website and social media presence.
SBA
: Please describe your career path at SBA!
Veronika
: I started part-time in general office management before I took over SBA's personnel administration. When a colleague went on maternity leave, I got the chance to switch to research coordination where I managed grant applications. From the very beginning, I was also doing editorial work. Now I hold a full-time senior position, mentor younger colleagues and am involved in developing interdisciplinary research endeavors.
SBA
: What do you like about your team?
Veronika
: This might sound corny, but: I like the collegiality within my team. Everyone is very helpful, has a sympathetic ear, offers support, and lends a hand if needed. Also, the sense of humor – weekly meetings are often very entertaining. At the same time, everybody is very competent and professional.
Veronika
: Usually women who excel in their field and enjoy doing their work. This includes colleagues at SBA, but also inspiring women in the IT sector and beyond.
1

/ 4
Next
Drop a line if you have any questions or comments.
In the end, it's your skills that count!
If you are an information security aficionado, wanting to write your master thesis or Ph.D. and get on track with your professional or academic career, SBA Research is your place to be!
If you have any questions, please contact us at jobs@sba-research.org
Nicolas Petri
Human Resources

Belinda Reisinger-Nossek
Human Resources