What we do
Our mission is to significantly contribute to establishing trust in a digitalized world. We do research and offer trainings and consulting for various areas of information security.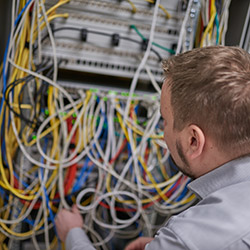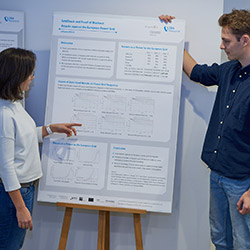 Why we do it
Our motivation is to make the world a safer place through cybersecurity. We want to raise awareness for information security issues and offer smart solutions for industry and individuals alike. That's how we seek to have a positive impact on society.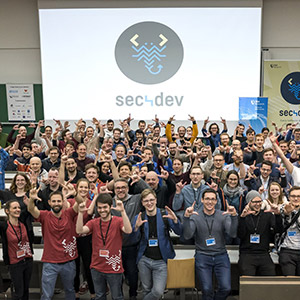 How we do it
To meet the dynamic challenges of information security, we foster a company culture that encourages flexibility, diversity and individuality. Within SBA's flat hierarchy, our employees work autonomously while embedded in supportive team structures.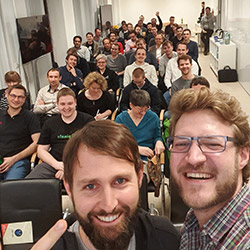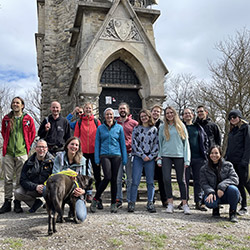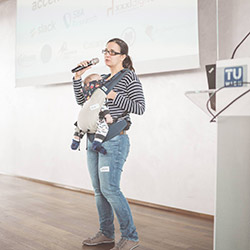 Be part of it!
Our Benefits
Work-Life-Balance
We value the private life of our employees the most, so we offer a variety of possibilities to ensure a balance between private and work related responsibilities (parental leave, part-time/educational leave)!
Home of Nerds
For more than 15 years SBA Research has established a sanctuary for all aspects of IT-Security. We established and foster a community of people interested in IT & Information Security and related areas. Over 90% of our colleagues are educated IT professionals.
Flexible Working
Life is full of surprises, so it is important to stay adaptable. We offer our employees flextime, home office option and a big flexibility concerning planning of vacation and usage of time compensation.
Career Opportunities
At SBA Research, we are able to offer the opportunity to get to know both the academic world and the commercial infosec world without having to decide preemptively which track to follow.
Diversity & Open mindedness
We embrace every culture, believe, ethnicity, sexual orientation, and gender. We are proud that our employees originate from more than 20 different countries and appreciate that they all enrich our company with their individuality.
Perfect Public Access
With our office location in the center of Vienna, our employees have several options to reach the office by public transport. U1 Taubstummengasse or a 5 minute walk from Karlsplatz (U4, U1, U2).
Social Events
In addition to the classic company Winter and Summer celebrations, we offer many other options to mingle. We organize monthly meetups with security talks. We host the securepizza.club, a platform for students to learn about IT-Security. We also have our own CTF-Team and offer many other activities to ensure a fun and social work atmosphere.
Best Coffee in Town
You can't get out of bed? Well, problem solved! We got one of the best coffees to ensure a high caffeine/blood ratio. We even have our own SBArista certificate, to ensure a delightful coffee experience.
Drop a line if you have any questions or comments.
In the end, it's your skills that count!
If you are an information security aficionado, wanting to write your master thesis or Ph.D. and get on track with your professional or academic career, SBA Research is your place to be!
If you have any questions, please contact us at jobs@sba-research.org
Nicolas Petri
Human Resources

Belinda Reisinger-Nossek
Human Resources