SBA Security Meetup: Supply Chain & Cyber Security
Very interesting talk by Stefan Jakoubi (Head of Professional Services) and Andreas Boll (Security Consultant) about Supply Chain Security. In this talk we presented organizational & technical solutions which enhance the security level in your company!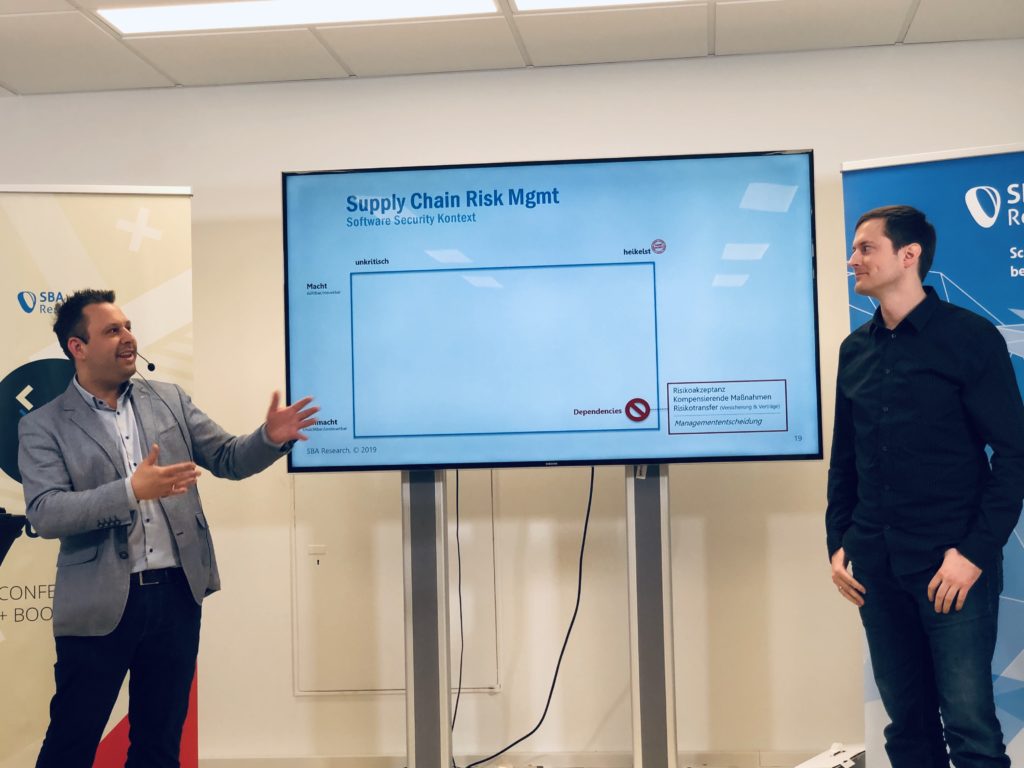 As an example problem for supply chain risks we looked into software dependencies and picked several threat scenarios and proposed several solutions.
Topics:
How secure are supply chains and its components in 2020?
What can you do to secure your supply chain, with the resources available?
How to choose and reduce your dependencies?
How to isolate & harden your dependencies to reduce the attack surface?
How to continuously scan your dependencies for known vulnerabilities?
The slides from this meetup will be shared and announced in the following days!
Meetup:
Group: Security Meetup by SBA Research
Event: Supply Chain & Cyber Security