Ars Boni Podcast – Nikolaus Forgó in conversation with Edgar Weippl
In this episode of Nikolaus Forgó's podcast, Edgar Weippl (SBA Research & University of Vienna) talks about information security requirements in the Covid-19 crisis, home office, and the issues of centralized health data processing.
Watch the full video on YouTube or listen to the podcast.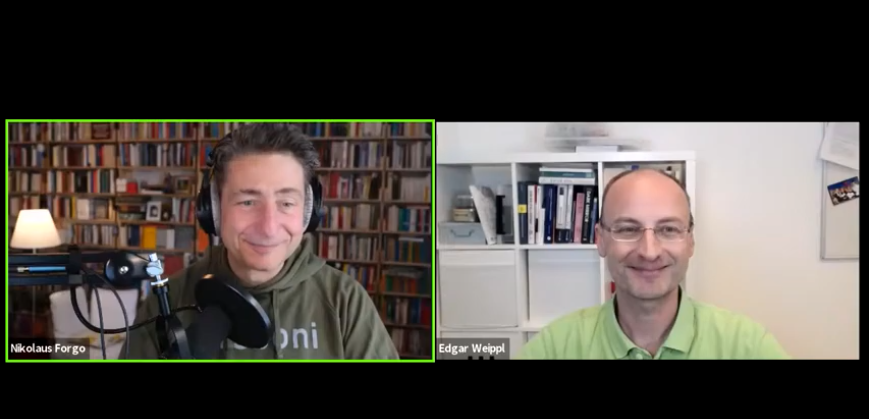 The Ars Boni Podcast deals with corona-related topics in different legal fields and in different countries. It is launched by the Department of Innovation and Digitalisation in Law (University of Vienna).