---
The 2014 Asian Conference on Availability, Reliability and Security (AsiaARES 2014) emphasizes the interplay between foundations and practical issues of security in emerging areas such as e-government, m-government, location-based applications, ubiquitous computing, autonomous computing, chances of grid computing etc. The conference is devoted to the critical examination and research challenges of the various aspects of Secure and Dependable Computing and the definition of a future road map.
AsiaARES 2014 will be held as a Special Track Conference within ICT-EURASIA. ICT-Eurasia 2014 will be held in Bali, Indonesia from 14th to 17th April 2014. Bali is frequently referred to as "The Paradise Island" because of its reputation in the world as a tropical paradise of untold beautiful nature, idyllic mood and never ending fascination.
Further information about the conference can be found on the Website of AsiaARES 2014.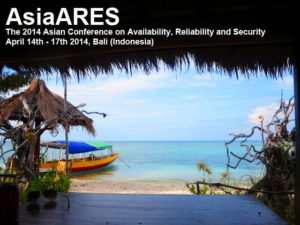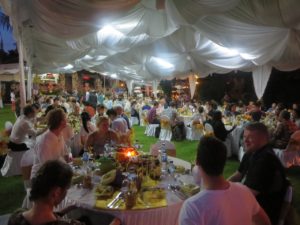 ---