---
Join our upcoming SBA Security Meetup by Nik Graf (Founder of Serenity Notes, Trainer & Software Engineer).
Talk
This Meetup will start with defining a set of goals for protocol. Then we set up a simple synchronous key encryption example and identify the issues with this approach. The presenter will demonstrate how to tackle these issues by evolving our approach iteratively to resemble the Olm/Megolm cryptographic ratchets. At this point we are able to encrypt & decrypt documents using state-of-the-art end-to-end encryption.
While this is great, we yet haven't covered how to verify the identity of the people we want to collaborate with. In order to do so, we leverage Ed25519 fingerprint key pairs and set up a flow to verify other users. Using signing, we can even verify new devices of a user and make sure our documents are encrypted for them as well.
Last but not least the presenter demonstrates how the device's Ed25519 fingerprint key pair can be used to authenticate with the server.
Talk language: English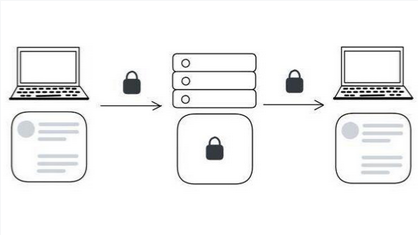 Speaker
Nik Graf is software engineer and founder of Serenity Notes, passionate about end-to-end encryption, GraphQL, React, CRDTs, Skiing & Triathlons.
Organizer of @ReactVienna Meetup
Agenda
17:55: Gathering
18:00: Talk: Designing an end-to-end encryption protocol using Matrix's Olm/Megolm
18:30: Q&A
Online Event
Free Registration
Register for free on Meetup or contact Nicolas Petri.

---