---
You always wanted to solve security puzzles or play in a CTF?
We invite you to the kick-off and first joint training for this year's ACSC Austrian Cyber Security Challenge.
ACSC23 Hackerinnen Team Kick-off
Previous knowledge
Interest and fun in puzzles
Coding Basics
Understanding of web architecture
Agenda
– Presentation of ACSC
– Solving a challenge together
– Training setup (e.g. tools)
– Planned workshops
– Getting to know the tea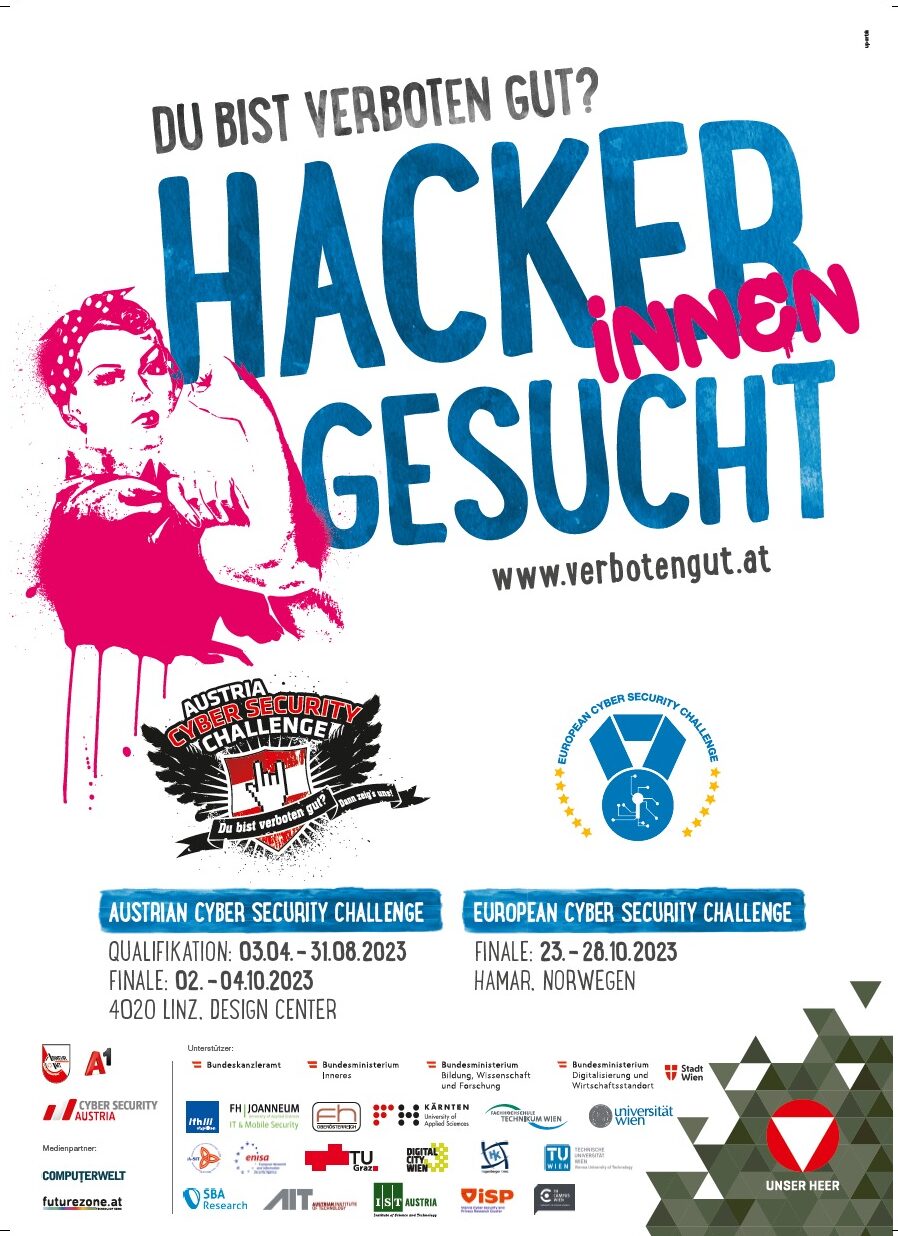 Registration
ACSC23 Hackerinnen Team Kick-off 4.Mai 2023, 15:00 Uhr (office.com)
MeetUp – Women in Privacy & Security Vienna
We are a Vienna-based community of female students, young academics, allies and advocates, dedicated to bringing talented women together to celebrate and foster their passion and drive for privacy and security.
---