SBA Research participated at DEFCON 2012
Researchers of SBA Research and the SecLab of the Vienna University of Technology participated successfully in the world's most recognized capture the flag tournament at DEFCON 2012 in Las Vegas
Following a tough qualification with hundreds of competing teams, our team "We_Own_You" made its way to the final round with only the 20 top teams.
In the main event, the teams of students and professionals compete vigorously against each other, using binary exploits and reverse-engineering to attack, and patching custom services to defend.
After (almost) 72 hours of non-stop hacking, our team of 16 students was happy to see the Nevada sun again 🙂
While we did not make it to the very top this year, we were still able to show our strengths and skills, gather novel impressions, and of course gain new CTF experiences.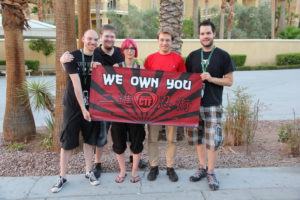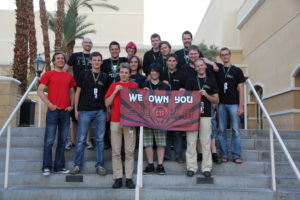 After all the hacking (and being hacked), we finally could enjoy the Vegas' Strip under the motto "What happens in Vegas…"