SBA @ 2nd Conference on Urban Resilience
The 2nd Conference on Urban Resilience, organized by the Czech Informatics, Robotics and Cybernetics Institute (CIIRC), targeted the interdisciplinary approach of fostering technological innovation in an emerging field such as Resilience.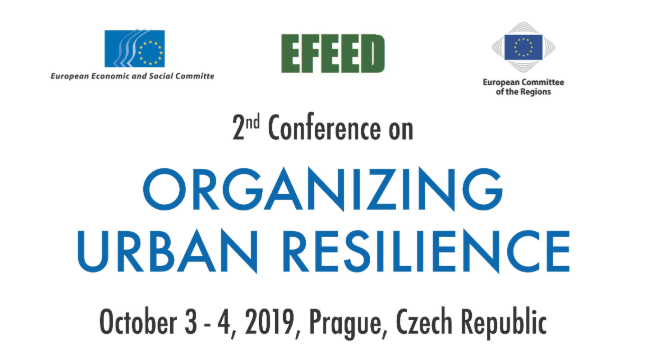 In regard to the specific focus on increasing the urban capabilities to tackle present and future challenges, a diverse mix of industrial, educational, political and scientific representatives attended the two-day conference. Vaclav Hlavac, Miroslav Svitek,Leon Rothkrantz and numerous other speakers described the role of AI, IoT and Blockchain in this field and discussed the potential as well as the threats of such technologies. The industrial point of view was highlighted by presenters such as Jean-Louis Champseix, Peter C. Young and Jean-Baptiste Burtscher, who talked about the positive side-effects of successful attempts to include resilient thinking into management, processing or distribution. Researchers like Massimo Guarascio, Rene Lindner or Eric Rigaud presented the potential of standardization methods and theoretical and practical limitations of existing infrastructures. Speakers in the area of cybersecurity, among them Otto Sladek or Pavlina Blahova, pressed on the necessity of software-based solutions for modern social-ecological challenges. Overall, the conference helped us to establish various contacts in an uttermost diverse field and to initiate talks about future collaboration possibilities.