From November 11-13th, Rudolf Mayer and Walid Fdhila are presenting the EU H2020 project FeatureCloud, in which SBA Research is responsible for Security and Privacy aspects, at Convergence, the Global Blockchain Congress in Malaga.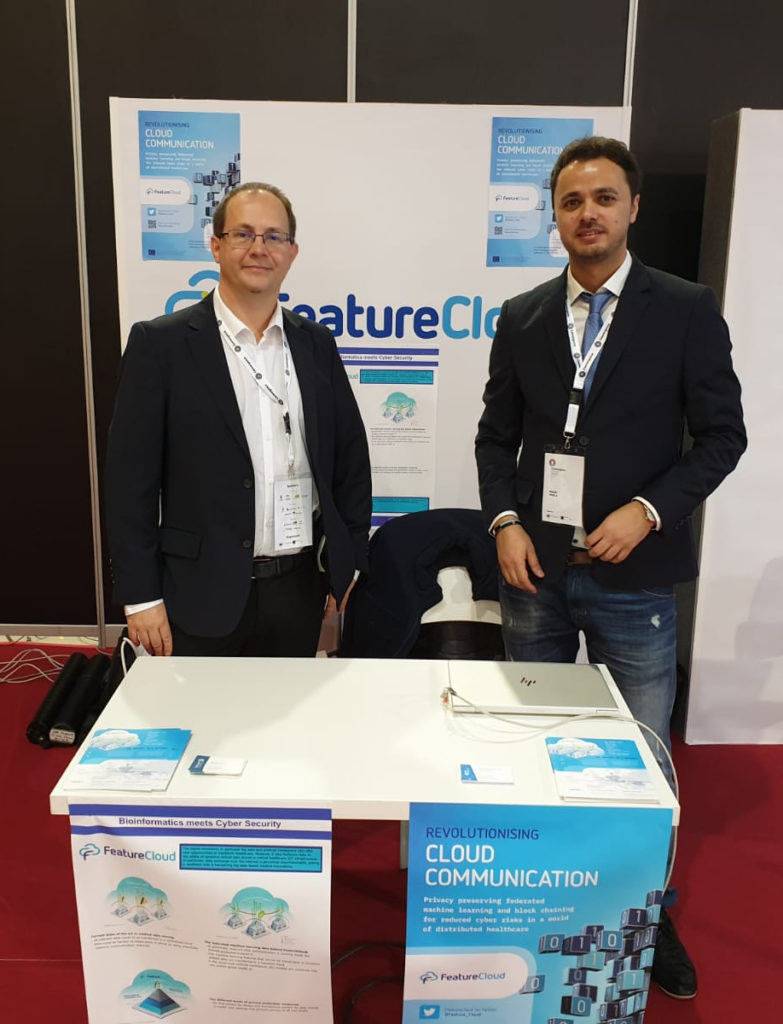 FeatureCloud provides privacy preserving federated machine learning and block chaining for reduced cyber risks in a world of distributed healthcare. It enables learning from valuable data, without exposing it in a centralized infrastructure. More details can be found at https://featurecloud.eu/
During these three days at Convergence 2019, we will discuss specifically the aspects of consent management for the FeatureCloud platform, which is based on blockchain and distributed ledgers in general.