Philipp Schindler presents Work on HydRand at IEEE S&P 2020
Since 1980, the IEEE Symposium on Security and Privacy has been the premier forum for presenting developments in computer security and electronic privacy, and for bringing together researchers and practitioners in the field. For the first time, the 2020 Symposium took part as a full virtual conference.
Despite the challenges involved with transforming the conference to a virtual event in a short amount of time, this year´s S&P was a great success, with over a hundred accepted papers and a steep increase in the number of participants. Anyone not able to attend the online event, still has the opportunity to explore the presented research, as the papers and most recorded talks are available online.

Our group of researchers are very greatful for the opportunity to present their work on HydRand, a distributed protocol for the secure provisioning of distributed randomness, at this prestigious event. In his talk, Philipp Schindler outlines the fundamental concepts of distributed randomness as well as the details of HydRand's design.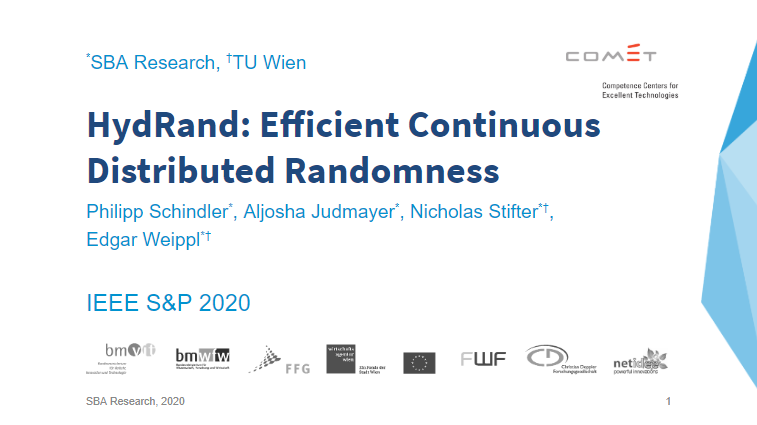 Further Information: