ÖFG ARGE Digitale Transformation – Edgar Weippl introduces SBA's working group
The ÖFG Magazine (#1, 2020, p14) published an article on our working group on Security & Privacy in Digital Transformation.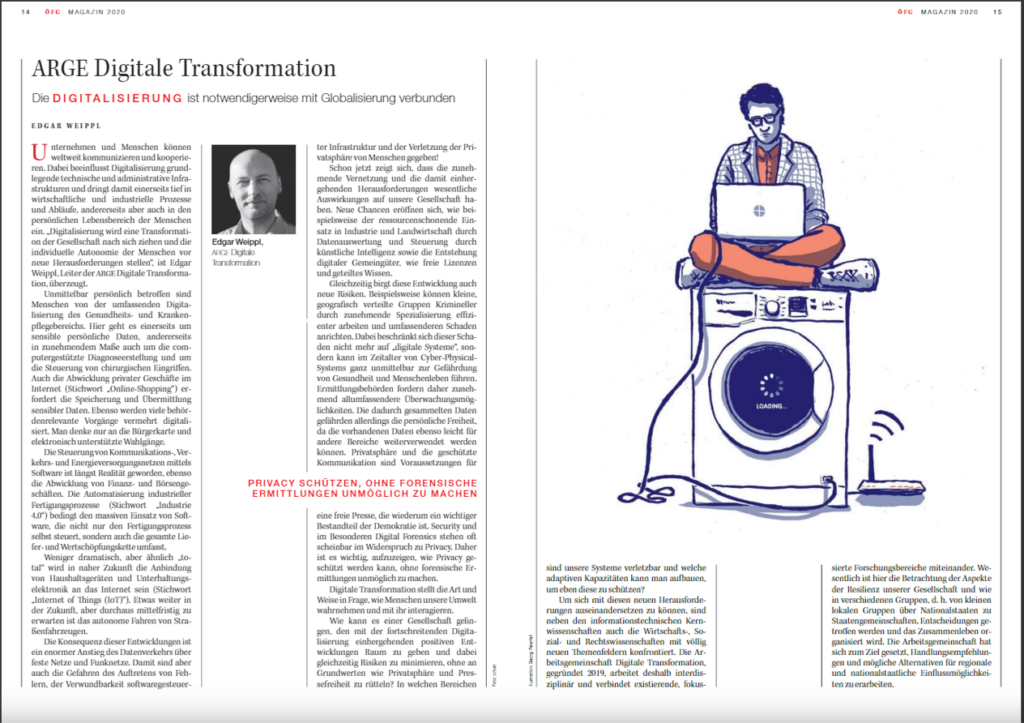 Read the full article!
Background
The ÖFG Working Group on Digital Transformation: Safety, Safety, Security & Privacy was founded in 2019 by Edgar Weippl and Peter Parycek. At the moment, the Working Group has about 20 members, mainly from academia. The mission of the Working Group is to discuss challenges associated with digital transformation for both, the individual autonomy of people and society in general, from an inter-disciplinary point of view.