SecurityTwins – SBA starts project on Digital-Twin concept for Cyber-Physical Threat Detection & Response
SecurityTwins – Digital Twins for Cyber-Physical Threat Detection & Response – is a BRIDGE 1 Cooperative R&I project with three partner from academia and industry (Condignum, ENRAG and University of Vienna – Research Group Security and Privacy), led by SBA Research.
Starting on January 1st, the project will develop the fundamental methods for employing the digital-twin concept to enhance the security of cyber-physical systems (CPSs).
It will focus on a framework to efficiently build digital replicas of CPSs based on engineering data, emulating components, networks, and simulating physical processes. Based on this, a novel intrusion detection technique and a response method will be developed in order to detect and mitigate security flaws and early symptoms thereof.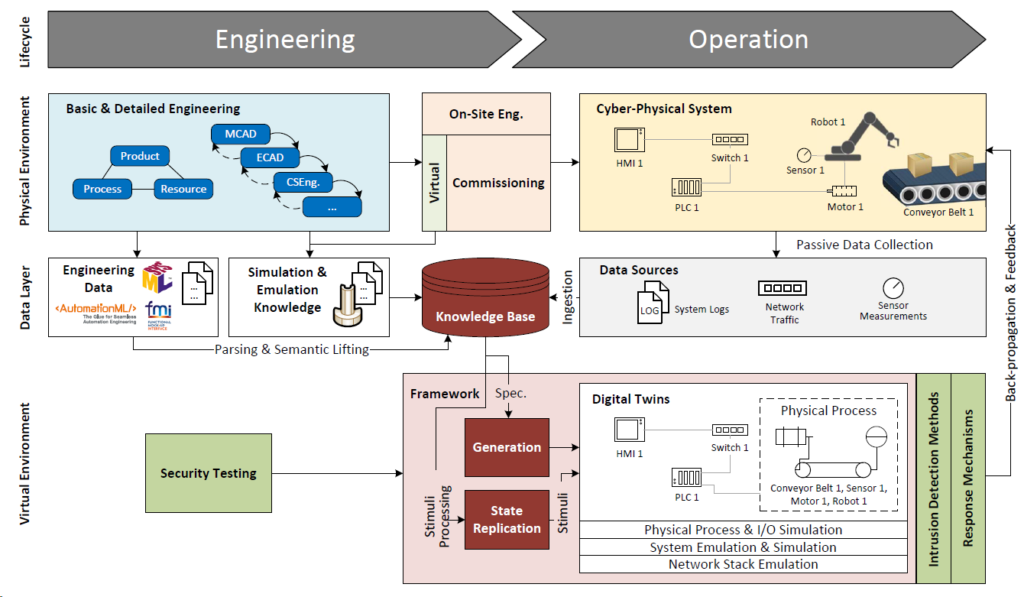 For more information visit the project website!