Michael Koppmann at TEDxTUWien 2022
Our colleague Michael Koppmann was invited to hold a talk at the TEDxTUWien 2022 on December 11. At TEDxTUWien 2022 "Turning Points", a diverse set of speakers tell their stories and how sustainability plays an important role in their life.
Title of the talk
The Era of Green Software
Summary
The complexity of our systems is on the rise as our world is changing faster than ever. Ideas worth spreading can support this change in a responsible way with respect to the needs of present and future generations.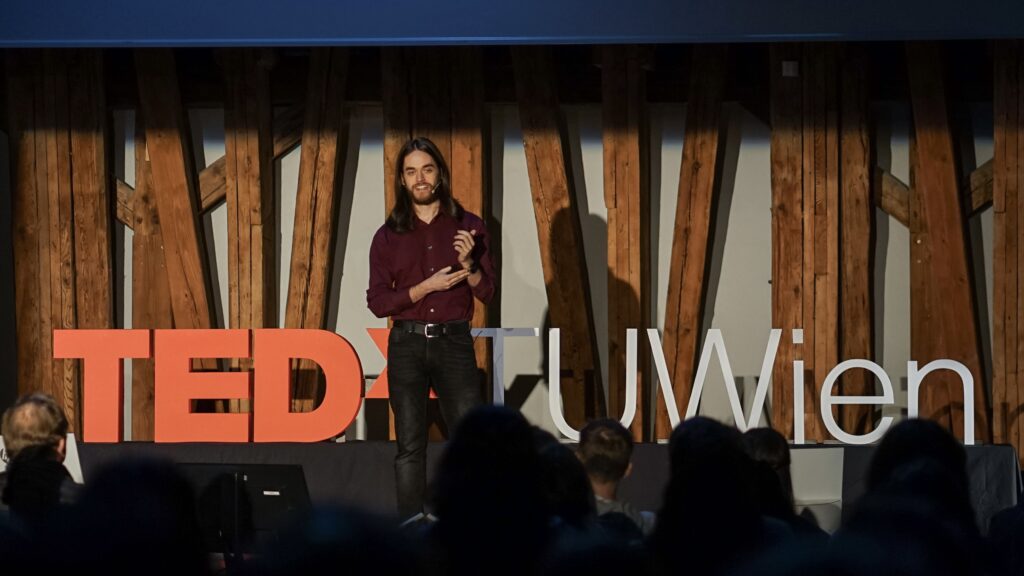 About TEDx
In the spirit of ideas worth spreading, TED has created a program called TEDx. TEDx is a program of local, self-organized events that bring people together to share a TED-like experience. Our event is called TEDxTUWien, where x = independently organized TED event.
Watch the talk now online: The era of green software | Michael Koppmann | TEDxTUWien – YouTube