SBA @IKT
On the 3rd of October the successful Young Researchers' Day (YRD) at the IKT Security Conference 2023 was held at Design Center Linz.
With over 3,000 participants, 80+ Talks, and Workshops, the IKT Conference was a resounding success. Young researchers seamlessly integrated into the main ICT program, presenting their projects, theses, or dissertations through 7-minute lightning talks. Additionally, their work was showcased in a poster exhibition, fostering further discussions with conference attendees. Nine young researchers had the opportunity to present their work on the main stage.
In collaboration with OCG, BMI, the University of Austria, and SBA Research, the event provided a significant platform for these emerging talents and their affiliated institutes.
A notable highlight was Caroline Lawitschka's presentation on "Prompt Injections in ChatGPT" during the YRD. She delved into the complexities of prompt injections, captivating the audience with her expertise. SBA Research complemented the talk with corresponding posters, as it did for all other talks held in the framework.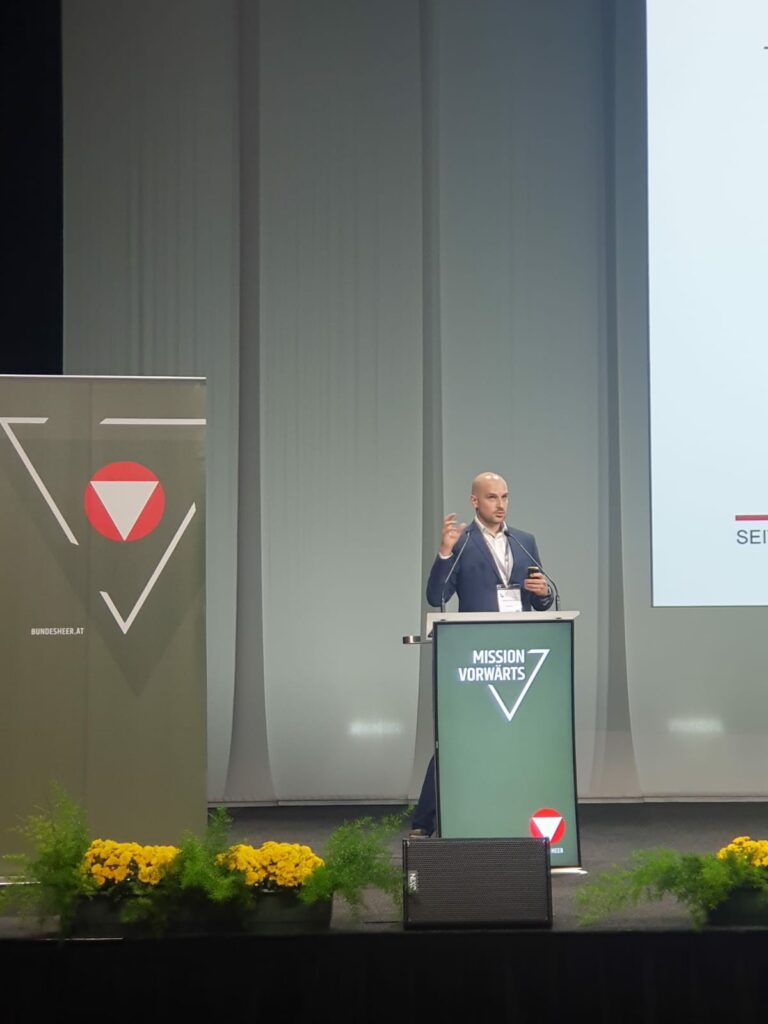 Link
IKT-Sicherheitskonferenz (bundesheer.at)
IKT-Sicherheitskonferenz 2023 im "Design Center" in Linz – YouTube
IKT-Sicherheitskonferenz 2023 & Young Researchers' Day – SBA Research (sba-research.org)