---
Join SBA's Stephanie Jakoubi at womentech global conference 2021 – the largest conference for women in tech!
200 Stories of Women in IT. We Are No Aliens!
In a survey conducted in 2021, Stefanie collected 200 stories of women in IT all over the world to answer questions like when and through whom they got in touch with IT the first time, what they love about the field of work, the importance of mentors, role models and networks. The goal is to show women and girls how versatile and attractive the IT industry is by telling stories of women in IT. The stories should empower women to get into IT and to embrace their possibilities of thousands of specializations and fields of expertise in IT.
Speaker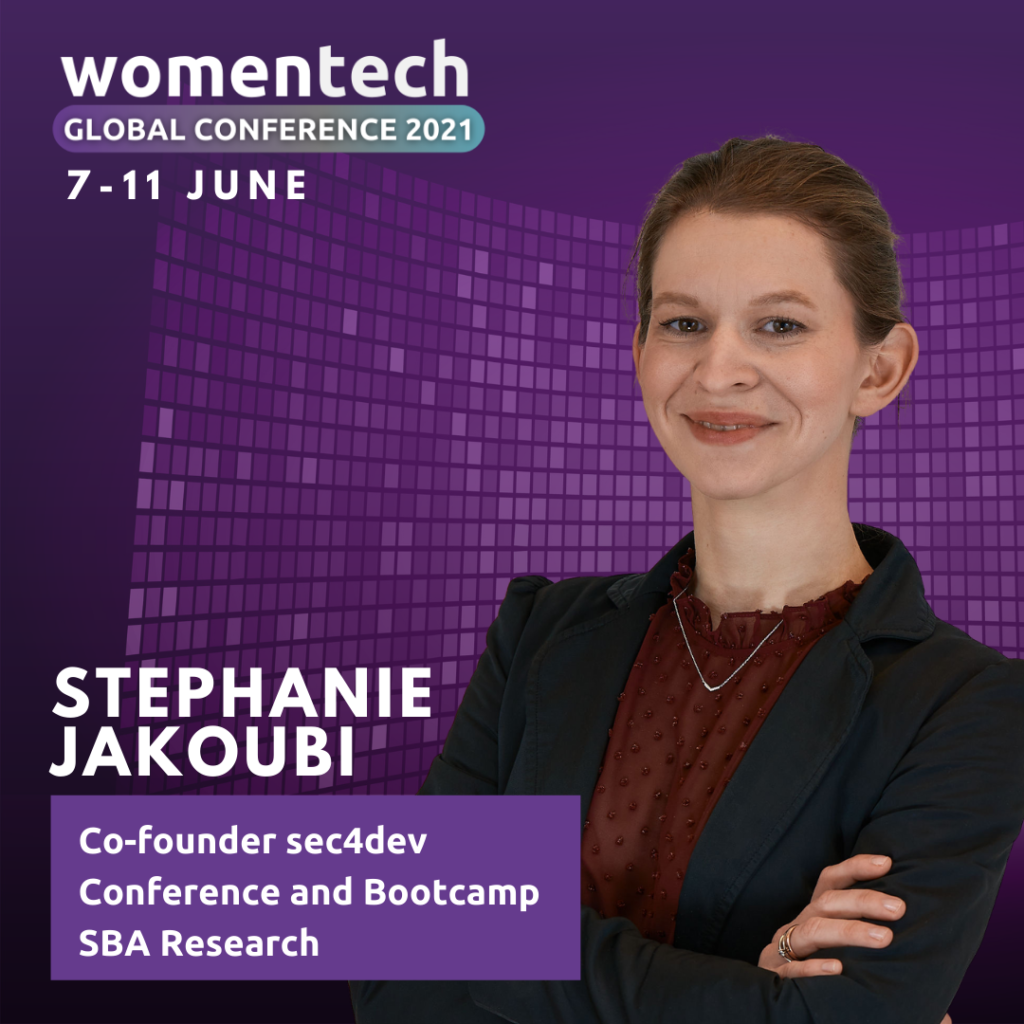 About the speaker
Stephanie Jakoubi is co-founder of the sec4dev, a security conference for software developers. She has worked at SBA Research for 10 years, starting as a software developer, and is now team-lead of the strategic partnership management team. Being passionate about security, security awareness, and women in IT, she is a board member of the CSA Cyber Security Austria Association and leads the executive board of the Digital City Vienna.
Registration
About the conference
womentech global conference 2021. The virtual conference will bring women in tech, minorities and allies from all over the world together through an interactive platform featuring live ceremonies, keynotes, engaging panels, breakout rooms, country & chapter leader sessions, technical workshops, and networking with face-to-face sessions.

---