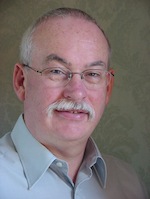 was key researcher at SBA Research.
Research Interest
His current research focuses on problems of multi-lingual search and on patent retrieval.
Bio
John obtained a Ph.D. from the University of Cambridge in 1983 for a thesis entitled "Automatic Summarising of English Text". He subsequently followed a career in industry, mainly working on problems of large scale information retrieval and management, before taking up a post at the University of Sunderland in 1991, where he eventually became Professor of Intelligent Information Systems and Associate Dean of Computing and Technology, as well as leading the University of Sunderland Information Retrieval Group. In September 2007 he took up the post of Chief Scientific Officer of the Information Retrieval Facility, a not-for-profit institution dedicated to promoting research in large scale information retrieval. John is a past Programme Committee chair of the ACM SIGIR conference (2005), past General Chair of the European Conference on Information Retrieval (2004), an Associate Editor of ACM Transaction on Information Systems, joint Editor of Natural Language Engineering and has published over 100 refereed conference and journal papers.
Publications