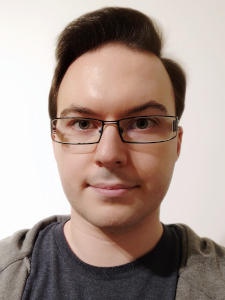 is a research assistant at SBA Research.
Phone: +43 (1) 505 36 88
Fax: +43 (1) 505 88 88
PGP Fingerprint: FD10 94D2 B6D2 114C 8F57 D493 AD10 C15F 80CF BCA9
Research Interest
His research interests include systems security, malware analysis and embedded security, focusing on software reverse engineering.
Bio
He is currently working towards a BSc in Software & Information Engineering at TU Wien, working on reverse engineering and emulation of AVR microcontrollers in his bachelor thesis.