Kathrin Strasser-Weippl becomes Key Researcher at SBA
Kathrin is a medical oncologist at the Center of Hematology and Medical Oncology, Wilhelminenspital, Wien.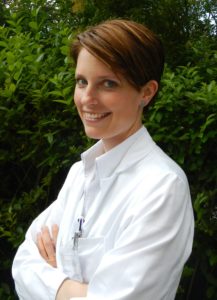 Kathrin is the medical lead of the project "Semantische Suche" run by the Clinical Research Center of Wiener Krankenanstaltenverbund. The goal of this project is to extract data (diagnoses, medication, services etc.) from unstructured electronic medical records by a software tool. The retrieved information is turned into structured data to be used for research and controlling purposes. Since medial records contain sensitive information, information security is a key requirement.