CODE 2020 – Workshop on Cyber Resilience of Critical Infrastructures co-hosted by SBA Research
SBA Research and the Austrian Institute of Technology hosted the workshop "Cyber Resilience of Critical Infrastructures" during the CODE annual conference 2020 with around 60 participants.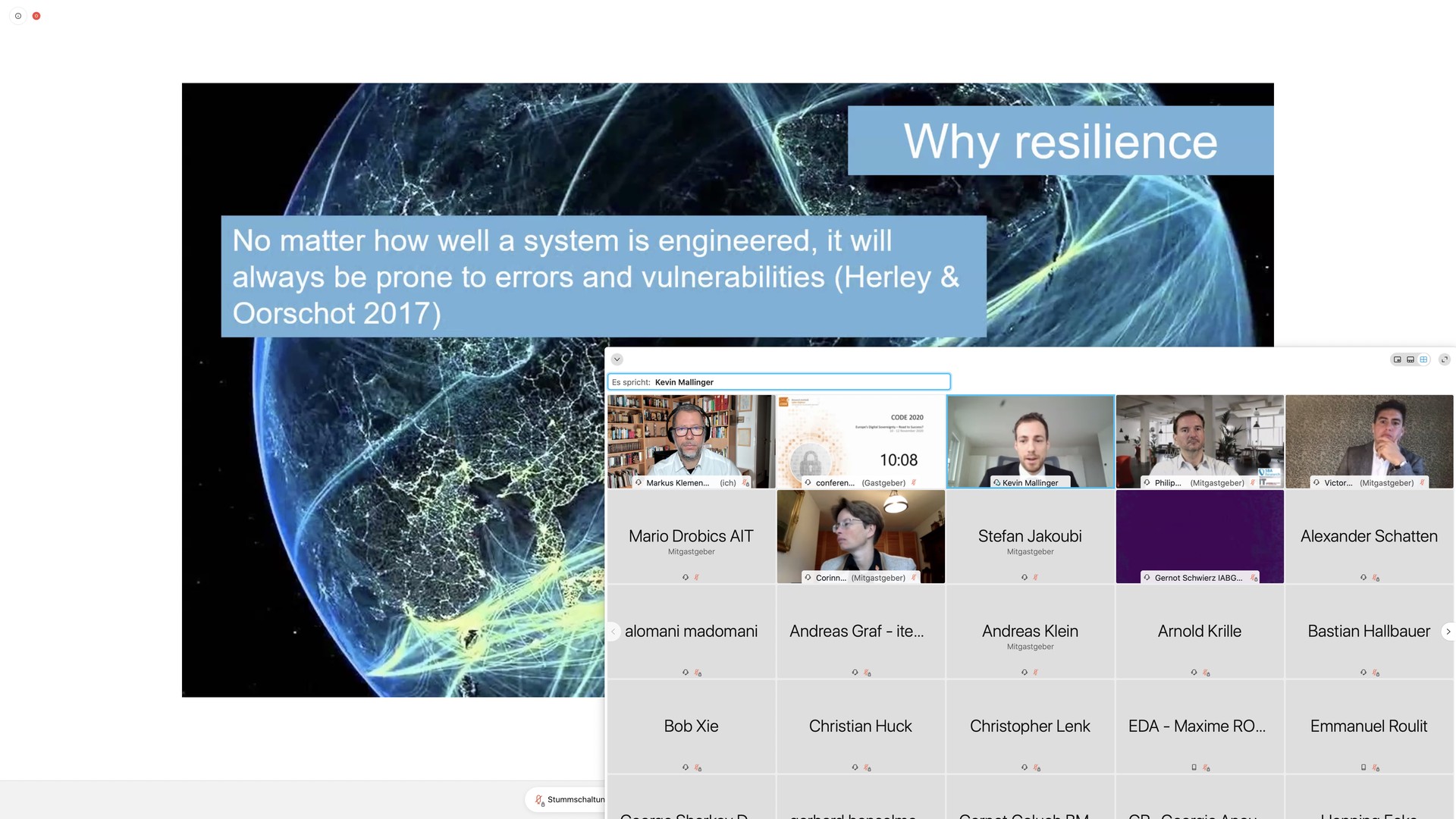 Resilience was specifically discussed in the context of hyperconnected software systems and what challenges and opportunities we face in complex software environments such as critical infrastructures.
The keynote was held by Victor Galaz (Deputy Director of the Stockholm Resilience Center) who presented the global context of resilience and discussed the slow variables of change that are, ultimately, the overall framework for short term disruptions.
After this, the following speakers presented their individual approaches to foster resilient designs: Kevin Mallinger (SBA Research), Gernot Goluch (Federal Ministry of Interior), Martin Latzenhofer (AIT – Austrian Institute of Technology), Sebastian Thölert (Bundeswehr, Referent Cyber Awareness), Andreas Klein (Kdo Lw) and Gernot Schwierz (IABGmbH), Corinna Schmitt (Bundeswehr University Munich), Mario Drobics (AIT – Austrian Institute of Technology), Werner Strasser (Fragmentix), Stefan Jakoubi (SBA Research).
Detailed Summary and Presentations
The complete summary of the individual presentations can be found on the CODE 2020 Workshop Session Website.