SBA Research presents free security activities at Cyber Security Platform Austria meeting (CSP)
In order to establish and expand effective security levels for cyberspace, a joint cooperation between civil society, business, science and public authorities is necessary. Therefore, the Austrian "Cyber Security Platform" (CSP) was launched in 2015 by the Federal Chancellery (BKA) as a public-private partnership (PPP). The CSP is Austria's central platform for cooperation between the private and public sectors in cyber security and critical infrastructure protection.
During the ICT Security Conference (September 14-15, 2022), the annual CSP meeting of the Federal Chancellery was held. Various institutions presented free initiatives to increase security awareness in Austria. The main topics were security awareness, education, networking and other programs.
Stephanie Jakoubi and Nicolas Petri presented three of SBA Research´ free initiatives to promote cyber security in Austria.
Our Security Meetup Group is part of the SBA Academy. This Meetup Group offers a wide range of ways to transfer knowledge, ranging from freely available talks to specialized on-site trainings. Available on the SBA Research Youtube-Channel.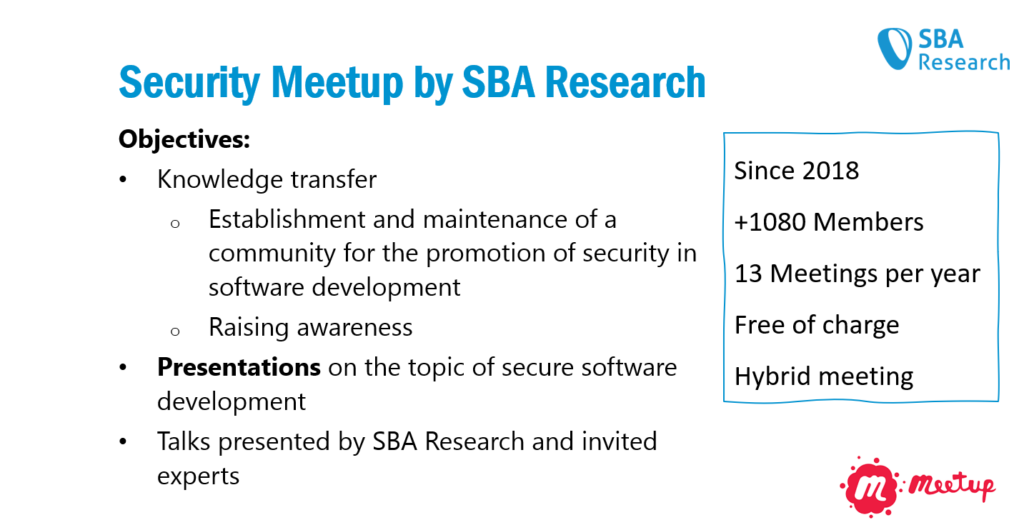 The club serves as a platform for students and as a get-together. A place where you can watch security videos (DEF CON, Black Hat etc.), talk about new security issues and exchange ideas.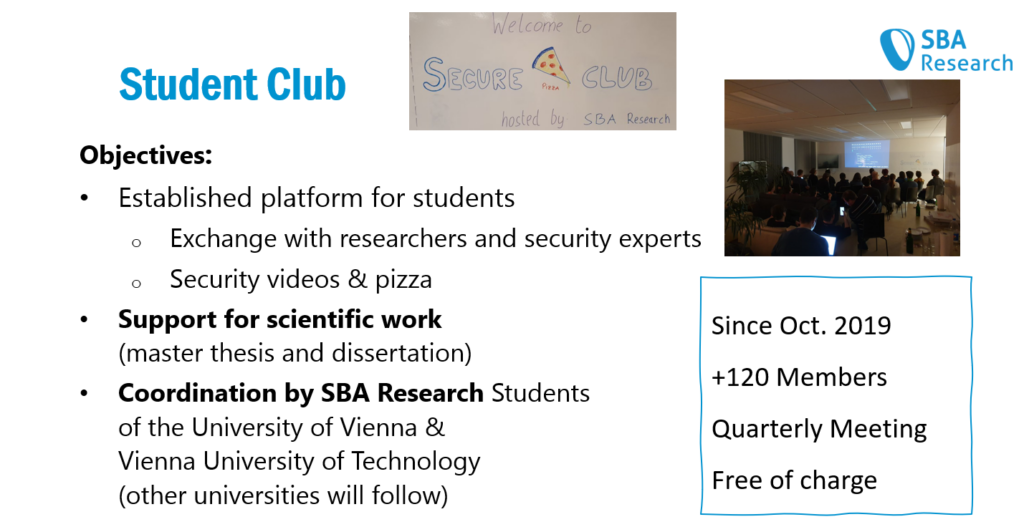 A meetup group founded by female experts from SBA Research, TU Wien and University of Vienna (Members of VISP Vienna Security Privacy Research Cluster Vienna) forms this Vienna-based community of female students, young academics, allies and advocate. It is dedicated to bring talented women together to celebrate and foster their passion and drive for privacy and security.