---
Thomas Konrad (SBA Research) will give a Lightning Talk at the 6th International B2B Software Days. The talk will be part of the Security Workshop on May 11, 2021.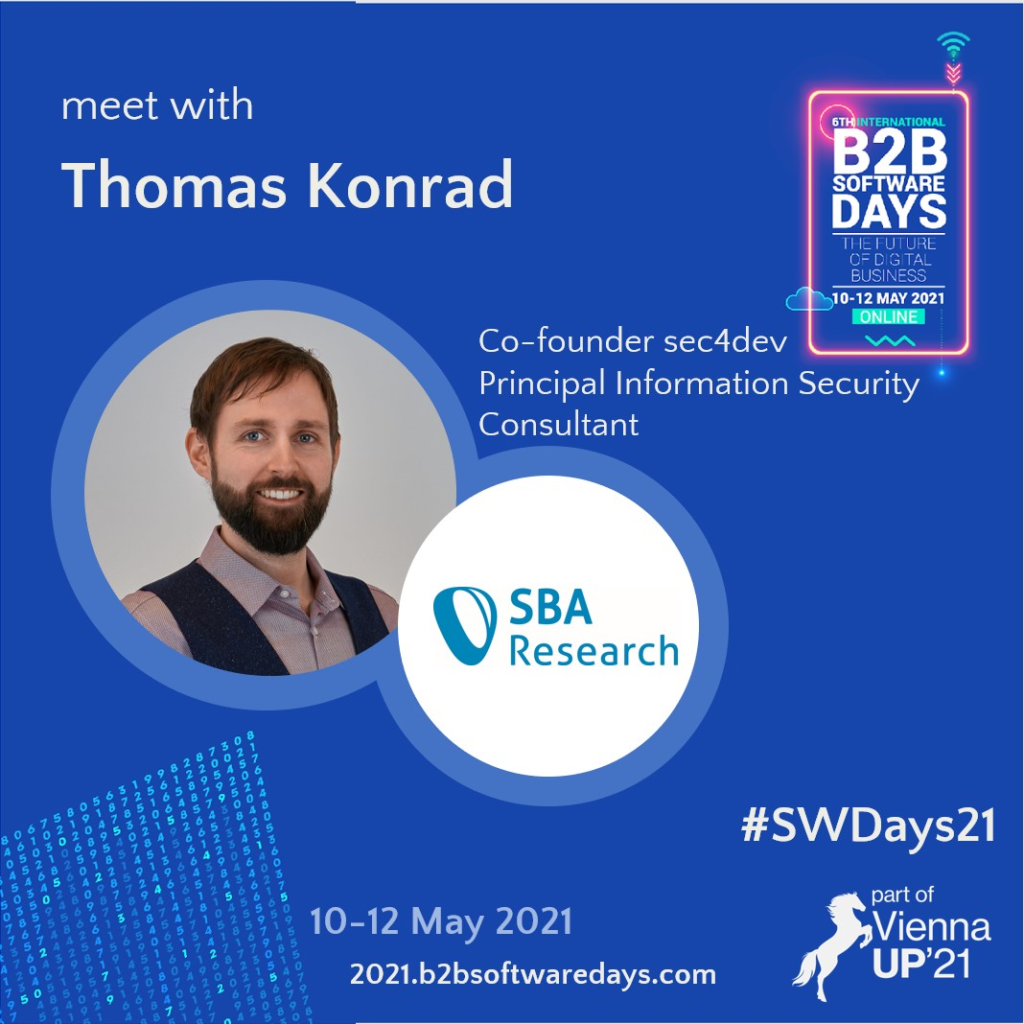 Talk: Software Quality through Security
Nowadays, almost everything is software. Therefore, the quality and related software security plays an essential role. The Lightning Talk will inspire workshop participants to discuss the importance of security of e.g., networked systems, common vulnerabilities and automated testing and why there is still a need for action.
Speaker
About the Speaker
Thomas Konrad has been part of SBA Research's software security team since 2010. He focuses on secure software development, web application security, penetration testing, secure software design, architecture, and process, and trains software development teams in those areas.
Registration
About B2B Software Days
The 6th International B2B Software Days are the biggest organised by FFG, WKO/Advantage Austria, the Vienna Business Agency and TU Wien in collaboration with the Enterprise Europe Network and the go-international initiative.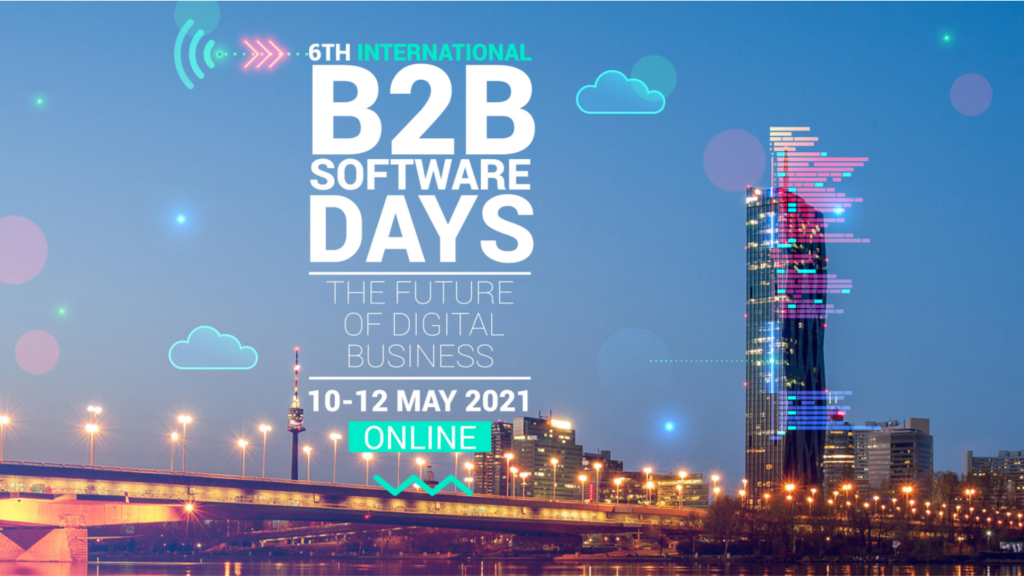 ---