---
This Meetup is organized as a hybrid event, the link is in the details, feel free to join the event on site at Floragasse 7, 1040 Vienna.
Talk: "Hack Azure K8s Cluster"
People are under the impression that when you spin up the latest and greatest AKS, EKS, OpenShift or GKE instance, that you're secure. However with K8S, now more than ever the workload underneath matters.
How to hack/exploit a current version K8S cluster.
How to use hacker tools – think like a hacker.
How to detect such misconfigurations and vulnerabilities in production as well as in CI/CD-Pipelines with DevOps Tooling.
Real knowledge on how to mitigate vulnerabilities.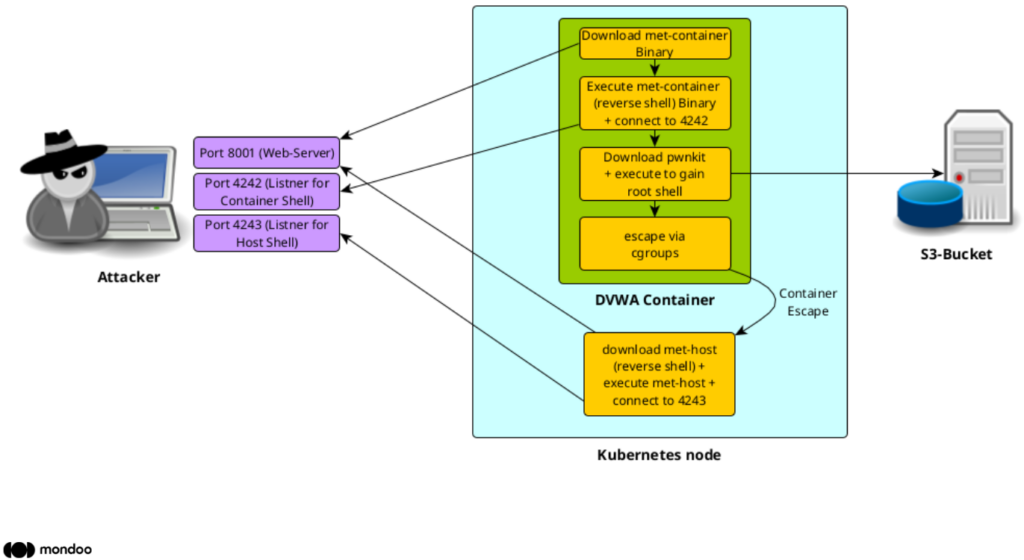 Speaker & Details:
Patrick Münch (CISO at Mondoo)
Talk language: English
Hybrid-Event: Floragasse 7, 1040 Vienna (5. floor)
Link to participate online: https://sba-research.zoom.us/j/81943125413?pwd=MjhkWFg1YlZhQytnUFhUbno1V20rUT09
About the Speaker:
Patrick knows Security inside out. He is incredibly skilled at protecting and hacking every system he gets his hands on. His passion is hacking hardware and software as well as securing infrastructures. He has built one of the most successful penetration testing teams and incident response teams at SVA GmbH to increase the security level of companies to limit the impact of hacker attacks (ransomware). He joined Mondoo to utilize his years of experience and knowledge to show that with the help of Mondoo, customers can be more protected from cybersecurity threats.
Agenda
17:55: Gathering
18:00: Talk: "Hack Azure K8s Cluster"
18:45: Q&A
Looking forward to seeing you there!
Free Registration
Register for free on Meetup or contact Nicolas Petri.
After the event!
Du hast den Talk verpasst? Kein Problem, du kannst dir unsere Talks auf YouTube ansehen.

---