---
The 20th European Symposium on Research in Computer Security be held in Vienna, Austria at the Vienna University of Technology, on September 23-25, 2015. Several co-located workshops will be held in conjunction with the Symposium, on September 21-22, 2015.
Computer security is concerned with the protection of information in environments where there is a possibility of intrusion or malicious action. The aim of ESORICS is to further the progress of research in computer security by establishing a European forum for bringing together researchers in this area, by promoting the exchange of ideas with system developers and by encouraging links with researchers in related Areas.
The ESORICS Conference is organized by SBA Research.
Paper submission due: April 4, 2015
Officers:
General Chair
Günther Pernul
Universität Regensburg, Germany
Program Chairs
Peter Y A Ryan
University of Luxembourg, Luxembourg
Edgar Weippl
SBA Research & Vienna University of Technology, Austria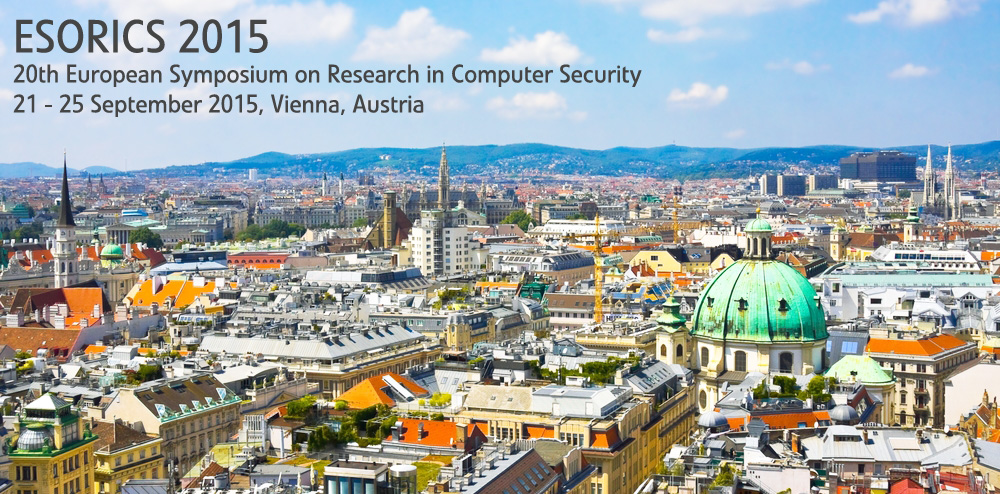 ---