---
Neben dem Überblick über die Angebote, Möglichkeiten und Vorteile einer sbaPRIME – Mitgliedschaft, präsentieren wir beim sbaPRIME Kick-Off Event am 12. November 2015 aktuelle Themen aus dem Informationssicherheitsbereich. Von der Keynote "The Sophisticated Attack Myth: Hiding Unsophisticated Security Programs" über Legacy Systemsicherheit bis hin zu den wichtigsten Security-Ereignissen des Jahres 2015 bietet das Kick-Off Event einen optimalen ersten Einblick in die geplante sbaPRIME-Veranstaltungsreihe 2016. Danach laden wir zur Präsentation der Top 5 StartSecure 2015 Teilnehmer im Rahmen eines gemütlichen Ausklangs ein.
sbaPRIME Kick-Off Agenda
15:00 – 15:45 Keynote "The Sophisticated Attack Myth: Hiding Unsophisticated Security Programs" – Ira Winkler & Araceli Treu Gomes
15:45 – 16:00 Knowledge is power! – SBA Prime, Newsfeed, Mitgliedschaft, Vorteile und Kerninhalte
16:00 – 16:30 Security Studies in a Nutshell!
17:00 – 17:15 Let's turn it off! – How to secure legacy systems
17:15 – 17:45 Greatest (un)Security Moments of 2015 – Conferences & Hacks
18:00 – 22:00 Start me up! – Top 5 StartSecure 2015 Teilnehmer & gemütlicher Ausklang (um eine extra Anmeldung wird gebeten)
Abstract zur Keynote: "The Sophisticated Attack Myth: Hiding Unsophisticated Security Programs"
All recent, significant hacking incidents have been attributed to "sophisticated attacks." The reality is that such attacks are the new normal. Sophisticated attack claims reflect unsophisticated security programs. This presentation will analyze recent attacks and show how they could have been prevented, and recommend methods for strengthening security programs to stop those attacks in the future. – See more at: http://www.rsaconference.com/media/the-sophisticated-attack-myth-hiding-unsophisticated-security-programs#sthash.XdesA59D.dpuf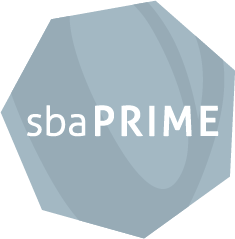 sbaPRIME ist als Kommunikations- und Informationsplattform eine Schnittstelle zwischen Forschung, Beratung und Wirtschaft, um aktuell wissenschaftliche Ergebnisse und konkret nutzbare Best-Practice-Methoden zu vermitteln. sbaPRIME bietet regelmäßige Informationsupdates und Veranstaltungen mit Vorträgen und Spezialworkshops zu aktuellen Themen, Schwachstellen und Prognosen im Bereich der IT-Sicherheit. Mitglieder können die Ausrichtung von Inhalten und Veranstaltungen mitgestalten. Da der Austausch zwischen Mitgliedern ein essentieller Bestandteil ist, werden quartalsweise Veranstaltungen und Workshops zum Thema IT-Security angeboten.
---