---
Troopers, OWASP AppSec, Black Hat, DEF CON, USENIX, SHA 2017 HackerCamp – Der Summer of Security ist schon bald wieder vorbei, aber nicht jeder hatte die Zeit sich persönlich vor Ort zu informieren.
Unsere ExpertInnen waren zwischen April und August viel unterwegs – wir präsentieren Ihnen in Form von kurzen Lightning Talks einige der Themen, die uns als besonders relevant erscheinen. Themen, die nicht nur die großen Konferenzen beschäftigen, sondern auch direkte Auswirkung auf die Informationssicherheit in Ihrem Arbeitsalltag oder unserem täglichen Leben haben.
Lassen Sie sich von uns auf den neuesten Stand bringen und diskutieren Sie im Anschluss mit unseren ExpertInnen über die möglichen und tatsächlichen Implikationen!
Donnerstag, 14. September 2017
16.30 Uhr
SBA Research

Über die Security Afterworks…
Die Security Afterworks verstehen sich als Ideenbörse und Austauschplattform für Security-Experten. Die Veranstaltung findet in unregelmäßig Abständen statt und lädt nach dem inhaltlichen Teil zum gemütlichen Ausklang mit Kollegen ein.
[contact-form-7 id="5776″ title="Event Anmeldung"]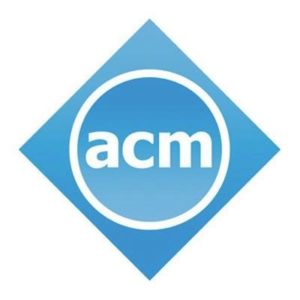 This event is hosted by the Vienna ACM SIGSAC Chapter.
---