SBA @ITS-Now
On June 1, 2023, Florian Holzbauer and Gabriel Gegenhuber conducted a workshop at the IT-S Now conference titled "Dissecting the Unknown – How to Extend Wireshark with Lua." The workshop aimed to delve into the intricacies of using Lua to extend the capabilities of Wireshark, a widely-used network protocol analyzer.
However, the IT-S Now conference was a special gathering that brought together researchers and industry professionals to share their knowledge and insights on the latest trends and techniques in the world of IT-Security. Throughout the event, attendees were immersed in interactive sessions and a dynamic setting, providing the perfect opportunity to learn from experts in the field and connect with peers in the industry.
In addition to the engaging workshops, also our dear colleagues Reinhard Kugler and Mathias Tausig shared their expertise, adding to the richness of the conference. Notably, former SBA employees, such as Martina Lindorfer and Katharina Krombholz, also took the stage to deliver insightful presentations.
Reinhard Kugler gave a talk on the first day of the conference about security in automotive control units and methods of security testing. He demonstrated the implementation of security features in diagnostics protocols of automotive electronic units. This demonstration showed the security analysis of real-world devices and how vulnerabilities are identified. Furthermore, Reinhard addressed possible key management and crypto issues which might be encountered while creating secure automotive control units.
The atmosphere at IT-S Now was vibrant and energetic, as participants actively engaged in discussions, exchanged ideas, and forged new connections. Attendees were excited to be a part of this gathering, where the cybersecurity community came together to learn and grow collectively.
Overall, IT-S Now successfully facilitated the convergence of hackers, researchers, and industry professionals, fostering an environment of knowledge-sharing and collaboration. This conference proved to be an invaluable experience for all attendees, equipping them with the latest advancements and best practices in the ever-evolving realm of IT-Security.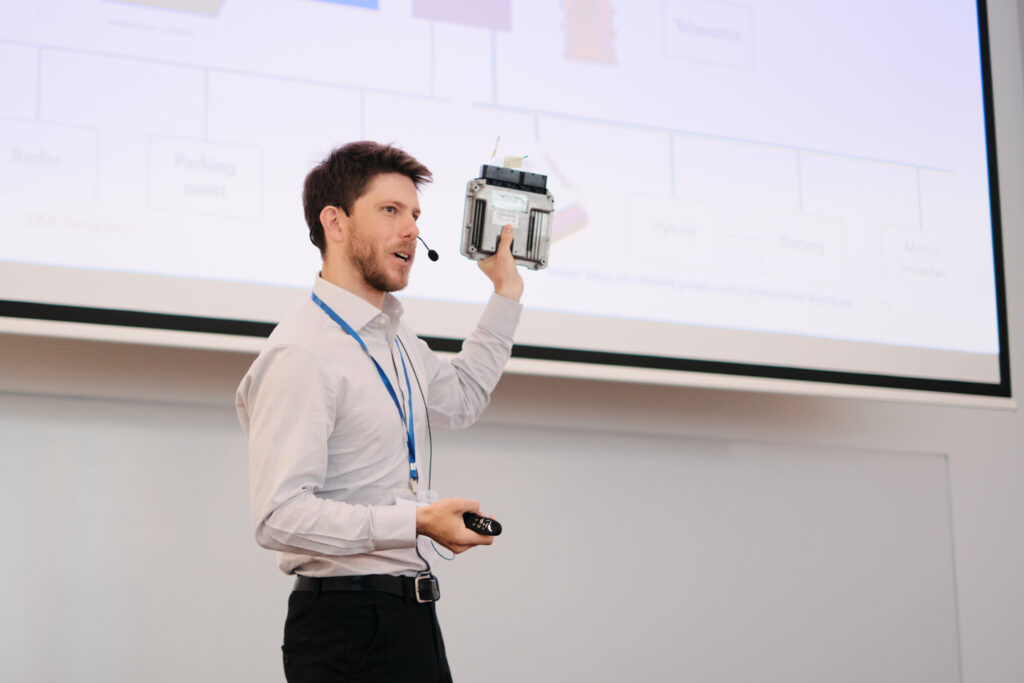 Links:
IT-S NOW – 2024 Conference (its-now.science)