---
(ISC)2 Austria Chapter – February Meeting
The next (ISC)2 Austria Chapter Meeting takes place on February 27, 2020 at Erste Bank Campus. Markus Ripka will talk about "Security Trends 2020".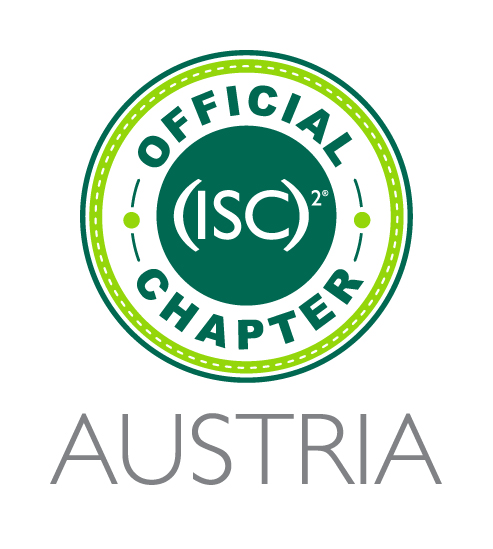 The (ISC)2 Austria Chapter was founded in 2012 by SBA Research. Meanwhile the chapter has more than 60 members from different companies, who meet regularly. The mission of the chapter is to advance information security in local communities throughout the world by providing our members and other security professionals with the opportunity to share knowledge, grow professionally, educate others, and collaborate on projects.
Upcoming Events:
23.04.2020
18.06.2020
20.08.2020
22.10.2020
10.12.2020
Sign up:
Only members of the (ISC)2 Austria Chapter can attend the meetings. If you are interested in getting a member of if you want to find out more about the (ISC)2 Austria Chapter please see our website or contact Yvonne Poul (vice-president of the chapter).
---