IMPACT 2022
After three years we were happy to organize another IMPACT for our partners, friends and employees on June 23rd, 2022. Under the motto #future/#zukunft, we addressed the topics of new work, the future of cyber security in Austria and presented current research topics from our company.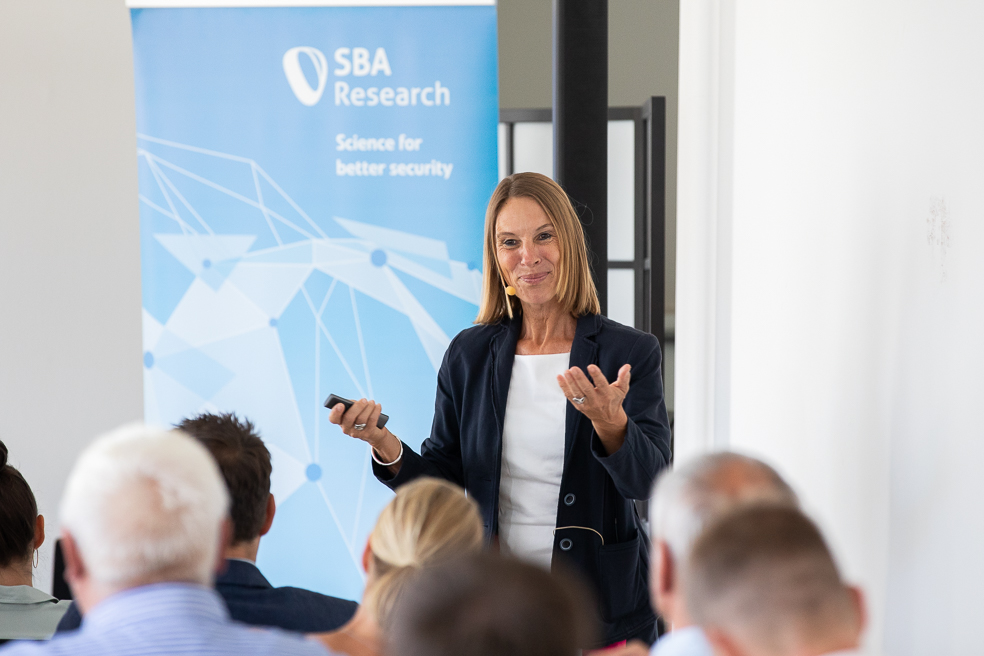 After a short break Philipp Blauensteiner, Acting Head of Department IV/10 "Network and Information System Security", Federal Ministry of the Interior, gave a glimpse into the future of Cyber Security in Austria.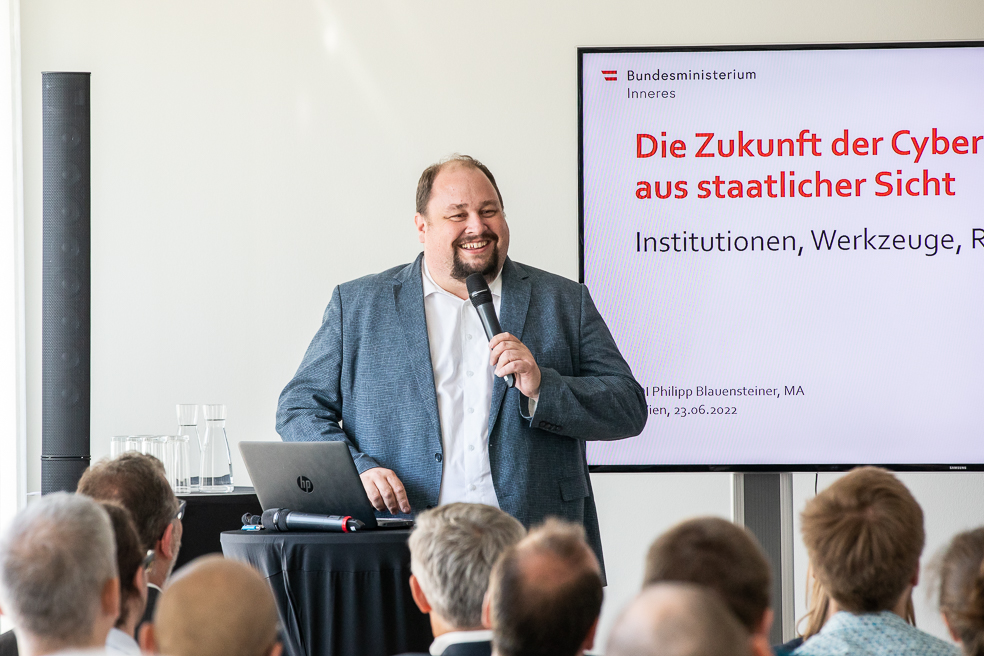 At the end, three SBA Lightning Talks gave insights in our research and consulting areas.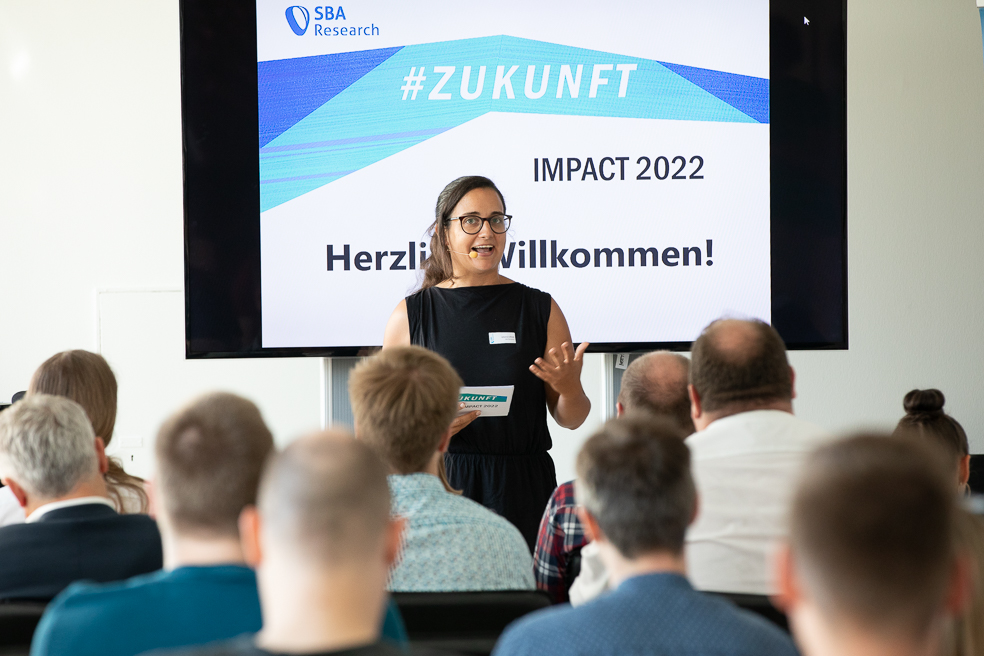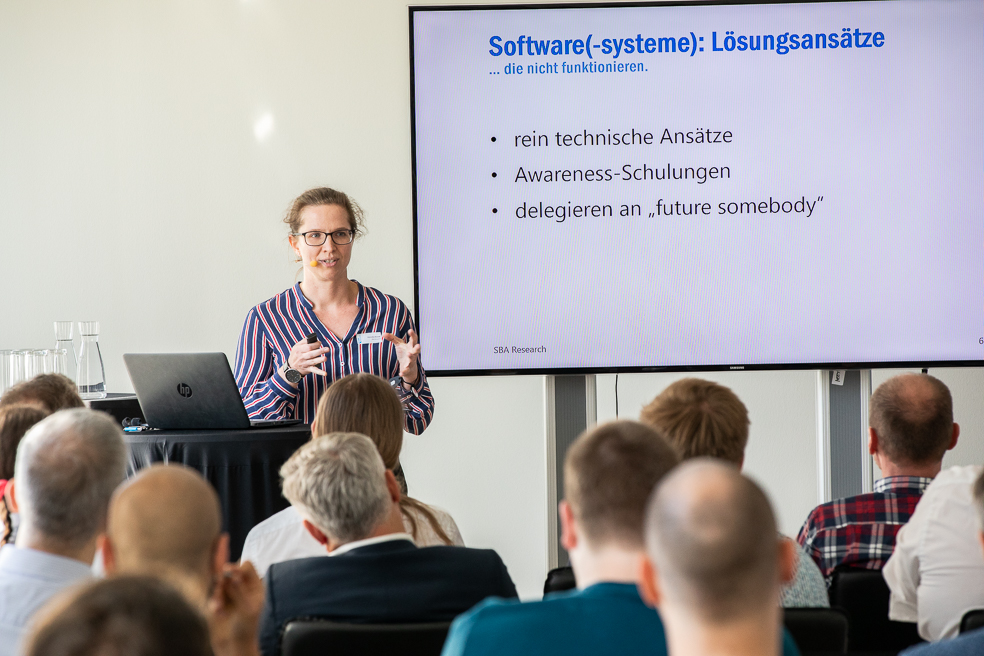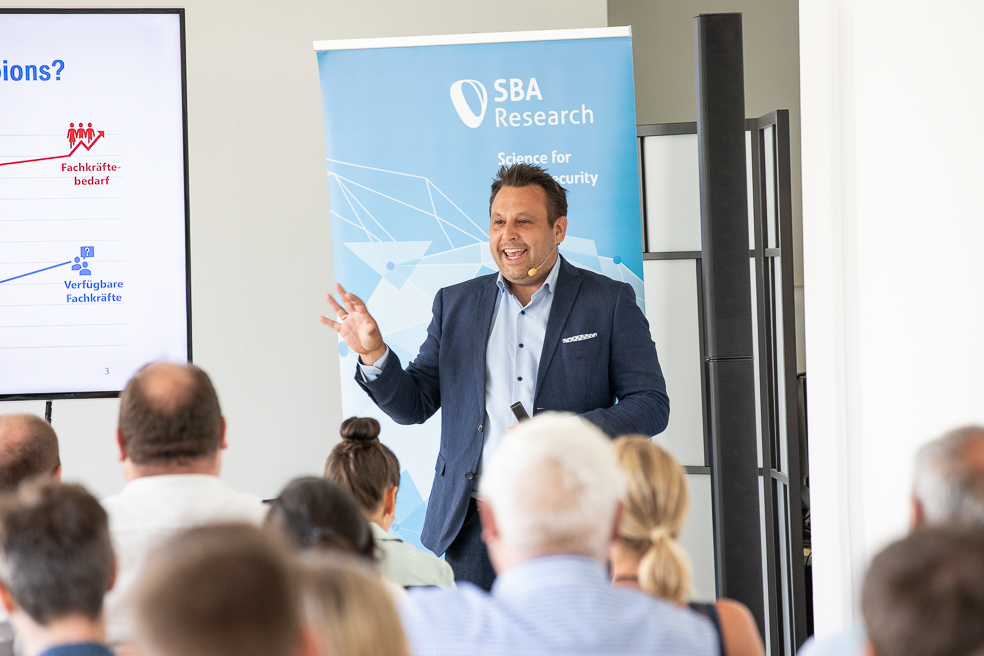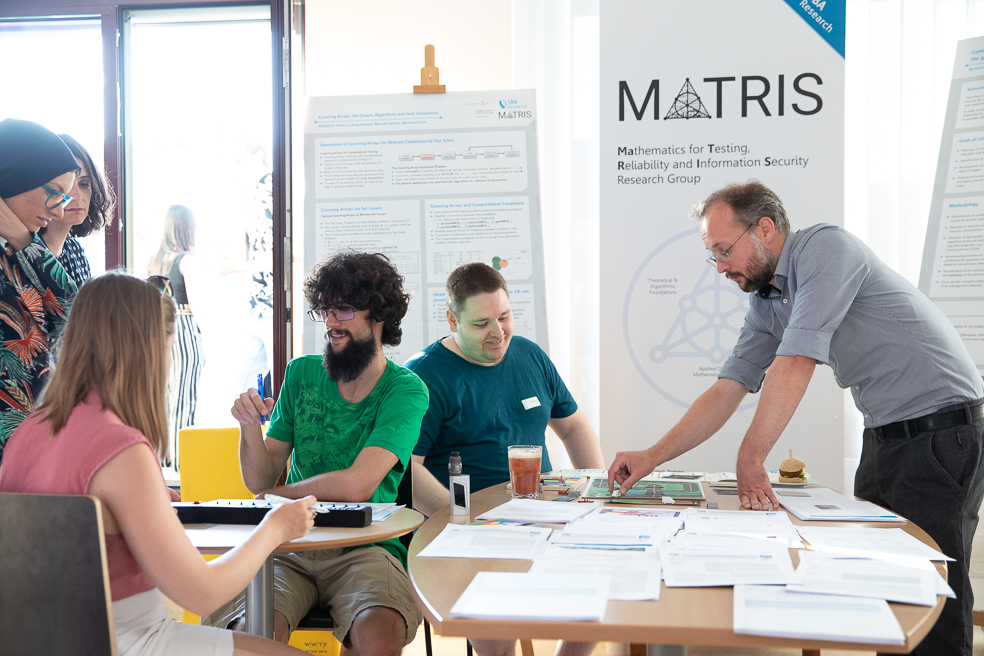 The MATRIS research group had a booth where everybody could try out the Combinatorial Blackbox Challenge or the Combinatorial Disaster Challenge.
After the talks the SBA party started and people enjoyed networking and spending time together. Thanks to great, hot weather we could use our terrace where a Cocktailbar was waiting for the visitors. The IMPACT 2022 was a great success and we're really looking forward to next year!