SBA Research new member of AD-Mobility Ecosystem Landscape
Digitrans and Automobil-Cluster OÖ published the first version of the "Map for Automated Driving in Austria" in 2022. In February 2023, a newly revised version was published.
The map for automated driving in Austria provides an up-to-date overview of all participating companies, institutions, research and educational facilities as well as current research projects and use cases in the field of autonomous driving in Austria.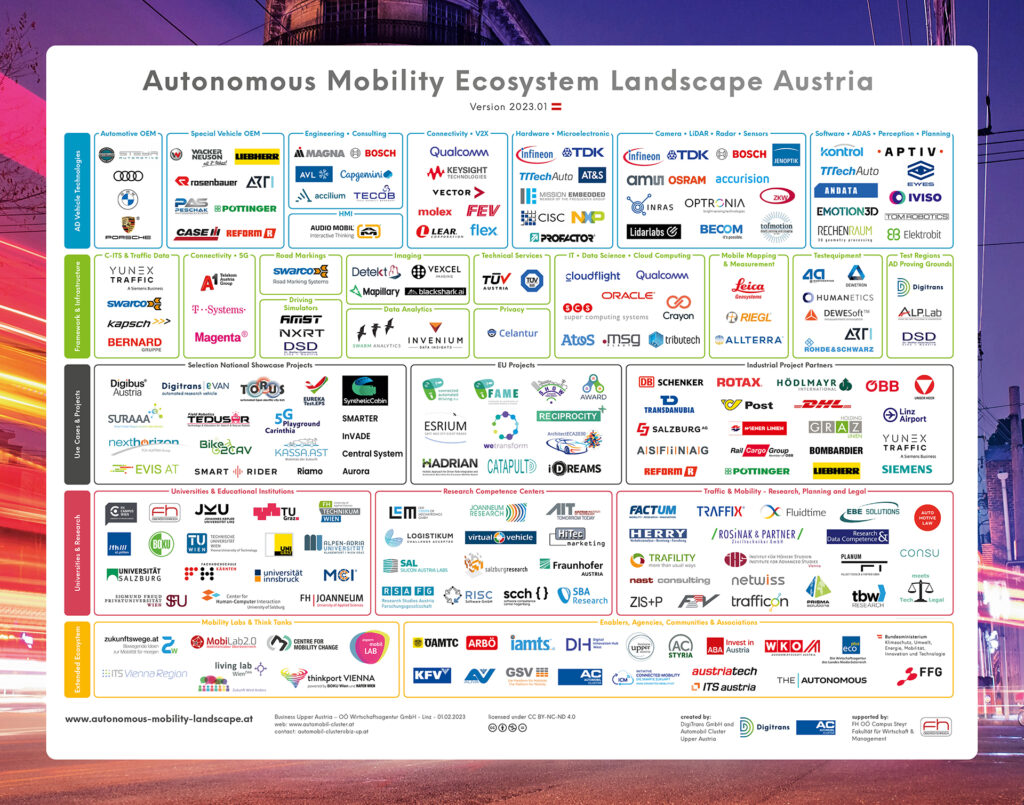 SBA Research is one of the 23 new organizations that could be found in this landscape.
In September 2022, SBA Research held the first Innovation Camp on Automotive Security "AutoCyberSec", funded by Austrian Research Promotion Agency (FFG).