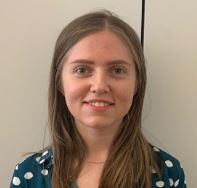 is a junior researcher at SBA.
Phone: +43 (1) 505 36 88
Fax: +43 (1) 505 88 88
Research Interests
Her research interests include privacy techniques in machine learning, including federated learning for structured and unstructured data (like text data), and research on federated learning settings.

Bio
She holds a bachelor´s degree in Applied Mathematics, Physics and Control Processes from Saint-Petersburg State University, and is currently finishing her European Master in Computational Logic at TU Wien.