Privacy Preserving Federated Machine Learning and Blockchaining for Reduced Cyber Risks in a World of Distributed Healthcare
The FeatureCloud project develops privacy preserving federated machine learning mechanisms, especially for health-care related settings. By federating the machine learning process, data does not need to be centrally aggregated, but can remain at the initial source. However, a distributed system potentially introduces novel attack vectors. We specifically investigate those related to attacking the learning process.
FeatureCloud's transformative security-by-design concept will minimize the cyber-crime potential and enable first secure cross-border collaborative data mining endeavors.
The digital revolution, in particular big data and artificial intelligence (AI), offer new opportunities to transform healthcare. However, it also harbors risks to the safety of sensitive clinical data stored in critical healthcare ICT infrastructure. In particular data exchange over the internet is perceived insurmountable posing a roadblock hampering big data based medical innovations.
FeatureCloud will be implemented into a software toolkit for substantially reducing cyber risks to healthcare infrastructure by employing the world-wide first privacy-by- architecture approach, which has two key characteristics:
no sensitive data is communicated through any communication channels, and
data is not stored in one central point of attack.
Federated machine learning (for privacy-preserving data mining) integrated with blockchain technology (for immutability and management of patient rights) will safely apply next- generation AI technology for medical purposes. Importantly, patients will be given effective means of revoking previously given consent at any time. The ground-breaking new cloud-AI infrastructure only exchanges learned model representations which are anonymous by default.
SBA Research is responsible for security and privacy related topics within the project.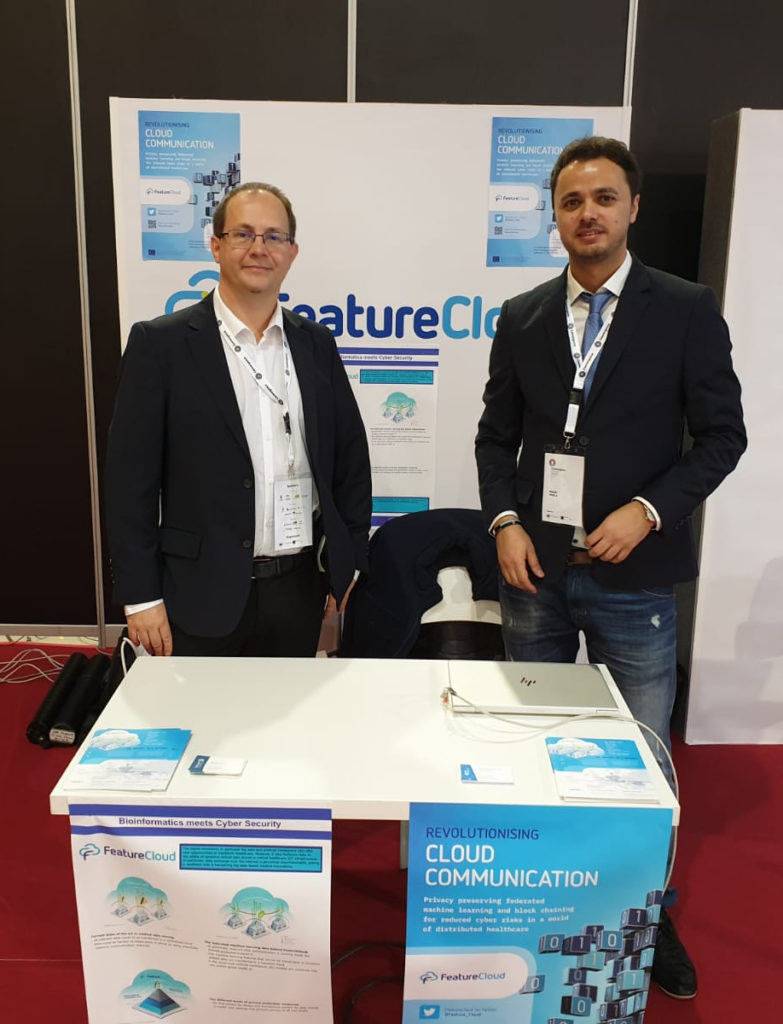 Further Information
Related News & Events
Contact