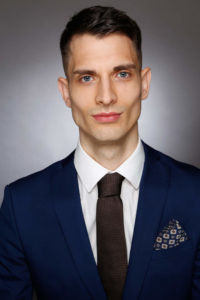 is researcher at SBA Research.
Phone: +43 (1) 505 36 88
Fax: +43 (1) 505 88 88
Research Interest
His research interests center around the security in Cyber-Physical Systems (CPSs), Industrial Control Systems (ICSs) and the Industrial Internet of Things (IIoT).
Bio
Matthias Eckhart received a bachelor´s degree in Internet Technology, a master´s degree in IT & Mobile security and a master´s degree in IT Law & Management from the University of Applied Sciences FH JOANNEUM. His previous work experience includes two years as a research assistant at FH JOANNEUM and as a software engineer at NXP Semiconductors. He is currently working towards a PhD degree focusing on CPS security.
Industrie 4.0 - aber sicher (

2017

)

@ARTICLE{Eckhart2017Industrie,
author = {Matthias Eckhart},
authorhotlist = {true},
title = {Industrie 4.0 - aber sicher},
journal = {OCG Journal},
year = {2017},
month = {11},
pdf = {https://www.sba-research.org/wp-content/uploads/publications/201711 - MECKHART_OCG-Journal1702.PDF},
}

Securing Cyber-Physical Systems through Digital Twins (

2018

)

@ARTICLE{Eckhart2018Securing,
author = {Matthias Eckhart and Andreas Ekelhart},
title = {Securing Cyber-Physical Systems through Digital Twins},
journal = {ERCIM News},
year = {2018},
pdf = {https://www.sba-research.org/wp-content/uploads/publications/2018 - AEkelhart - ERCIM.pdf},
}

A Specification-based State Replication Approach for Digital Twins (

2018

)

INPROCEEDINGS

-

2018 Workshop on Cyber-Physical Systems Security and Privacy

@INPROCEEDINGS{Eckhart2018Specificationbased,
author = {Matthias Eckhart and Andreas Ekelhart},
title = {A Specification-based State Replication Approach for Digital Twins},
booktitle = {2018 Workshop on Cyber-Physical Systems Security and Privacy},
year = {2018},
month = {10},
pdf = {https://www.sba-research.org/wp-content/uploads/publications/201810-AEkelhart-A_Specification-based_State_Replication_Approach_for_Digital_Twins.pdf},
}

Towards Security Aware Virtual Environments for Digital Twins (

2018

)

INPROCEEDINGS

-

Proceedings of the 4th ACM Workshop on Cyber-Physical System Security

@INPROCEEDINGS{Eckhart2018Towards,
author = {Matthias Eckhart and Andreas Ekelhart},
title = {Towards Security Aware Virtual Environments for Digital Twins},
booktitle = {Proceedings of the 4th ACM Workshop on Cyber-Physical System Security },
year = {2018},
month = {6},
pdf = {https://www.sba-research.org/wp-content/uploads/publications/201806-AEkelhart-Environmentfordigitaltwins.pdf},
}