was software developer at SBA Research.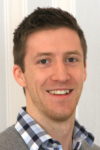 Research Interests
His research interests include software development, malware analysis and semantic technologies.
Bio
He received a bachelor's Degree in Medical Informatics at the TU Wien and is currently enrolled in the master programs Medical Informatics and Software Engineering & Internet Computing at the TU Wien.