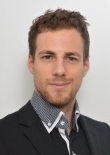 is an innovation assistant at SBA Research.
Phone: +43 (1) 505 36 88
Fax: +43 (1) 505 88 88
Research Interest
His research and work interests include life-cycle assessments, environmental geology as well as climate change & mitigation measures.
Bio

Kevin Mallinger graduated from the University of Vienna as Mag. rer.nat. in the teaching profession studies geography and economics as well as history, social studies and politics with a strong focus on the physical geography. Therefore, his diploma thesis discussed the long term geophysical and geochemical implications of the global iron ore industry.
Next to his studies he worked in the Austrian Agency for International Cooperation in Education and Research as an EU Program Officer.