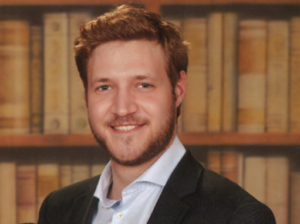 works in our department "Strategic Innovation & Communication" and is responsible for different strategic and operative tasks in a variety of fields such as: recruiting & human resources, marketing & social media, project management & organizational development.
Mobile: 0664 8810 4083
Phone: +43 (1) 505 36 88 1715
Bio
Nicolas Petri has a bachelor degree in Human Resources and organizational development, his Bachelor thesis discussed: "The impact of Software application on the Human Resource departments". Before SBA Research, he has been working as recruiter and project assistant first and as IT Recruiting Team Lead for a headhunting agency later.