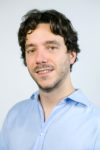 is researcher at SBA Research.
Phone: +43 (1) 505 36 88
Fax: +43 (1) 505 88 88
PGP: 0x668BDC08
PGP Fingerprint: 425D E38D 0E79 DC73 A037 37C4 9370 0537 668B DC08
Research Interest
His research interests are empirical research methods for Privacy Enhancing Technologies (PETS). This includes Internet measurement technologies, secure deployments of TLS and the Tor low-latency anonymity system. He is also interested in technical measures used for net neutrality (violations) and transparency in the Internet.
Bio
Wilfried received a master´s degree in Software Engineering and Internet Computing at the TU Wien and is currently a PhD student.
Top Publications:
"I Have No Idea What I'm Doing" - On the Usability of Deploying HTTPS (

2017

)

INPROCEEDINGS

true

26th USENIX Security Symposium (USENIX Security 2017)

@INPROCEEDINGS{Krombholz2017Have,
author = {Katharina Krombholz and Wilfried Mayer and Martin Schmiedecker and {Edgar R.} Weippl},
authorhotlist = {true},
sbahotlist = {true},
title = {"I Have No Idea What I'm Doing" - On the Usability of Deploying HTTPS},
booktitle = {26th USENIX Security Symposium (USENIX Security 2017)},
year = {2017},
month = {8},
pdf = {https://www.sba-research.org/wp-content/uploads/publications/sec17-krombholz.pdf},
link_slides = {https://www.slideshare.net/SBAResearch/i-have-no-idea-what-im-doing-on-the-usability-of-deploying-https},
}

No Need for Black Chambers: Testing TLS in the E-mail Ecosystem at Large (

2015

)

ARTICLE

true

arXiv preprint

@ARTICLE{Mayer2015Need,
author = {Wilfried Mayer and Aaron Zauner and Martin Schmiedecker and Markus Huber},
sbahotlist = {true},
title = {No Need for Black Chambers: Testing TLS in the E-mail Ecosystem at Large},
journal = {arXiv preprint},
year = {2015},
month = {10},
pdf = {http://arxiv.org/abs/1510.08646},
link_data = {https://scans.io/study/sba-email},
}

No Need for Black Chambers: Testing TLS in the E-mail Ecosystem at Large (

2016

)

INPROCEEDINGS

-

International Conference on Availability, Reliability and Security (ARES)

@INPROCEEDINGS{Mayer2016Need,
author = {Wilfried Mayer and Aaron Zauner and Martin Schmiedecker and Markus Huber},
title = {No Need for Black Chambers: Testing TLS in the E-mail Ecosystem at Large},
booktitle = {International Conference on Availability,
Reliability and Security (ARES)},
year = {2016},
pdf = {https://www.sba-research.org/wp-content/uploads/publications/scanTLS.pdf},
link_data = {https://scans.io/study/sba-email},
link_slides = {http://www.slideshare.net/SBAResearch/no-need-for-black-chambers},
}

TLScompare: Crowdsourcing Rules for HTTPS Everywhere (

2016

)

INPROCEEDINGS

-

Workshop on Empirical Research Methods in Information Security (ERMIS)

@INPROCEEDINGS{Mayer2016TLScompare,
author = {Wilfried Mayer and Martin Schmiedecker},
title = {TLScompare: Crowdsourcing Rules for HTTPS Everywhere},
booktitle = {Workshop on Empirical Research Methods in Information Security (ERMIS)},
year = {2016},
month = {4},
pdf = {https://www.sba-research.org/wp-content/uploads/publications/crowdsourcing_preprint.pdf},
link_slides = {http://www.slideshare.net/SBAResearch/tlscompareorg-crowdsourcing-rules-for-https-everywhere},
}

Securing the Internet, One HTTP 200 OK at a Time (

2017

)

ARTICLE

true

USENIX login, Winter 2017

@ARTICLE{Mayer2017Securing,
author = {Wilfried Mayer and Katharina Krombholz and Martin Schmiedecker and {Edgar R.} Weippl},
authorhotlist = {true},
sbahotlist = {true},
title = {Securing the Internet,
One HTTP 200 OK at a Time},
journal = {USENIX login,
Winter 2017},
year = {2017},
month = {12},
pdf = {https://www.usenix.org/publications/login/winter2017/mayer},
volume = {42},
publisher = {USENIX},
}

Turning Active TLS Scanning to Eleven (

2017

)

INPROCEEDINGS

-

IFIP International Information Security and Privacy Conference (IFIP Sec)

@INPROCEEDINGS{Mayer2017Turning,
author = {Wilfried Mayer and Martin Schmiedecker},
authorhotlist = {true},
title = {Turning Active TLS Scanning to Eleven},
booktitle = {IFIP International Information Security and Privacy Conference (IFIP Sec)},
year = {2017},
pdf = {https://www.sba-research.org/wp-content/uploads/publications/ifipSec2017_preprint.pdf},
link_source = {https://github.com/WilfriedMayer/turning-active-tls-scanning-to-eleven},
link_slides = {https://www.slideshare.net/SBAResearch/turning-active-tls-scanning-to-eleven},
}

A Framework for Monitoring Net Neutrality (

2018

)

INPROCEEDINGS

-

13th International Conference on Availability, Reliability and Security (ARES 2018)

@INPROCEEDINGS{Mayer2018Framework,
author = {Wilfried Mayer and Thomas Schreiber and {Edgar R.} Weippl},
title = {A Framework for Monitoring Net Neutrality},
booktitle = {13th International Conference on Availability,
Reliability and Security (ARES 2018)},
year = {2018},
month = {8},
pdf = {https://www.sba-research.org/wp-content/uploads/publications/201808 - WMayer - CR_netneutrality.pdf},
}