Digital Atlas of Austria 2.0
The aim of this study was to identify and analyze internet-based digital services vital to the Austrian government and society, to provide an assessment of their criticality and to illustrate the interdependencies of these services.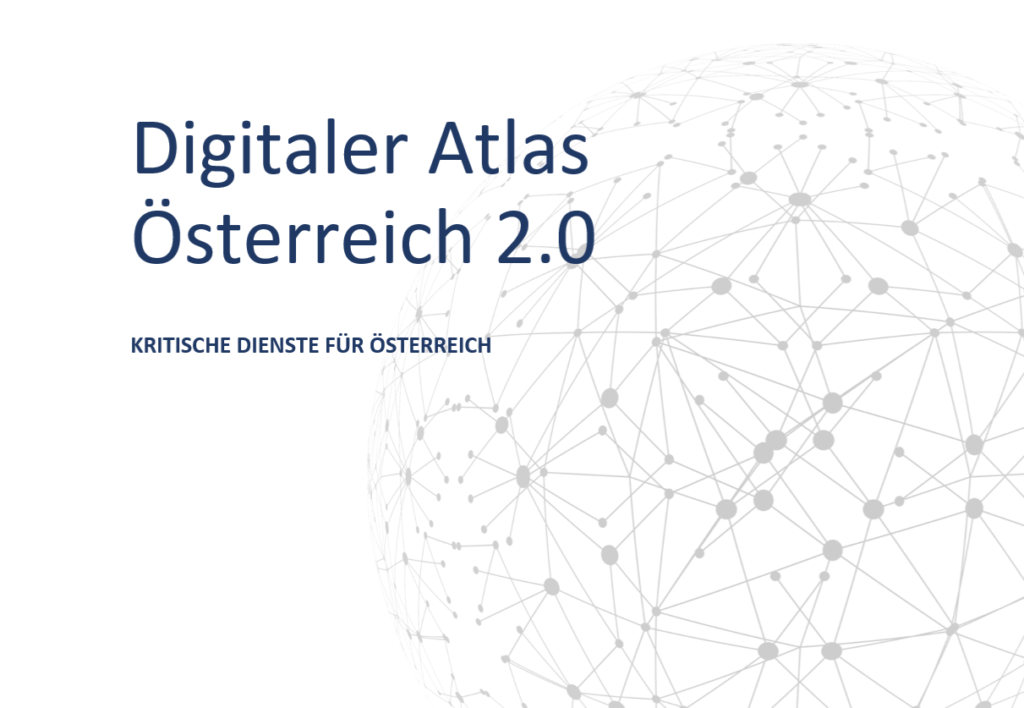 In a globally intensifying competition between business locations, a powerful digital infrastructure is increasingly becoming a decisive differentiating factor for nations, regions, and individual cities. Only if access to reliable, secure, and trustworthy information and communication systems is available, medium-term prosperity can be expected in a branch or sector of the economy. Protection against a possible failure is therefore an integral part of corporate and national security pre-cautions.
The Digital Atlas Austria 2.0 project contributes to this by examining the Internet from an Austrian perspective, illustrating the infrastructural dependencies at the service level and thus identifying the Internet services that are relevant and critical for Austria.
The findings and analyses prepared in the Digital Atlas Austria 2.0 can be used as an important basis for security, economic and research policy decisions and include, among others:
an overview of the most relevant Internet services for Austria,
an assessment of the criticality of relevant Internet services,
a determination of ownership structure of the services most critical for Austria,
creation of failure scenarios,
an investigation into legal mechanisms for the control of critical services,
formulation of recommendations for action.
In course of the study, essential questions regarding the services and service providers relevant in and for Austria were identified.
The "Digital Atlas Austria 2.0" provides information on the Internet-based services that are relevant and critical for Austria and presents their ownership structures and regulatory environments. By creating failure scenarios and identifying areas for action, the "Digital Atlas Austria 2.0" makes an important contribution to increasing the resilience of the Austrian Internet.
As project lead, SBA Research was responsible for the overall project management, ensuring efficient communication across the consortium.
As research partner, SBA Research's tasks included the development of a viable metric for assessing the significance of internet services for Austria, as well as a survey of the current landscape of online services and their interdependencies.
Further Information
Contact