Systematic Analysis and Assessment of Distributed Ledger Protocols and their Consensus Mechanisms
This project will focus on existing DLT protocol (DLP) designs and their respective consensus mechanisms, and provide novel systematic expositions, analyses and evaluations as well as necessary tools, such as simulation environments, to aid in this process.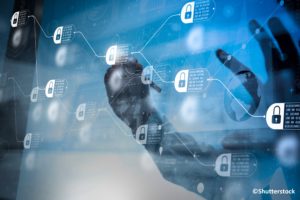 Motivation
The recent hype surrounding blockchains and distributed ledgers (DLT) has put pressure on a wide range of industries and businesses to integrate or otherwise leverage these new technologies, as they seemingly offer advantages over traditional architectures. However, currently there exists a marked and worrying gap regarding a profound understanding of the actual capabilities and limitations of such DLT and what these systems are advertised or believed to achieve. Therefore, adopters of DLT face the realistic threat of relying on technologies that are incapable of meeting the expected demands, opening up a wide range of security risks and the potential for large financial loss.
Project Outline
A core goal of the proposed research project is to bring much needed clarity to the diverse landscape of DLP by developing necessary methods and techniques for systematically evaluating and comparing different protocol designs and their applicability to particular use-cases. Further, the governing mechanism of DLTs are their underlying consensus protocols, for which this project will find new means of analysis that incorporates recent developments.
The developed methods and techniques will not only aid in a more objective comparability of current and future DLP but help practitioners and implementers make informed decisions and more effectively estimate the potential risks and shortcomings when adopting DLT.
Further Information
The project is led by SBA Research.
This FFG programme is sponsored by Nationalstiftung für Forschung, Technologie und Entwicklung and Österreich-Fonds. The focus lies on funding industrial PhD projects to improve qualifications of research and innovation staff in companies and non-university research institutions.  An Industrial PhD project is performed by an employee of an Austrian company/non-university research institution, who is enrolled as a PhD student at a university during the whole project.
Contact